"We Really Stepped Up Our Sabotages" — Alton's After-Show
Alton reveals the latest next-level sabotages to befall Cutthroat Kitchen contestants.
We're sorry, there seems to be an issue playing this video. Please refresh the page or try again in a moment. If you continue to have issues, please contact us here.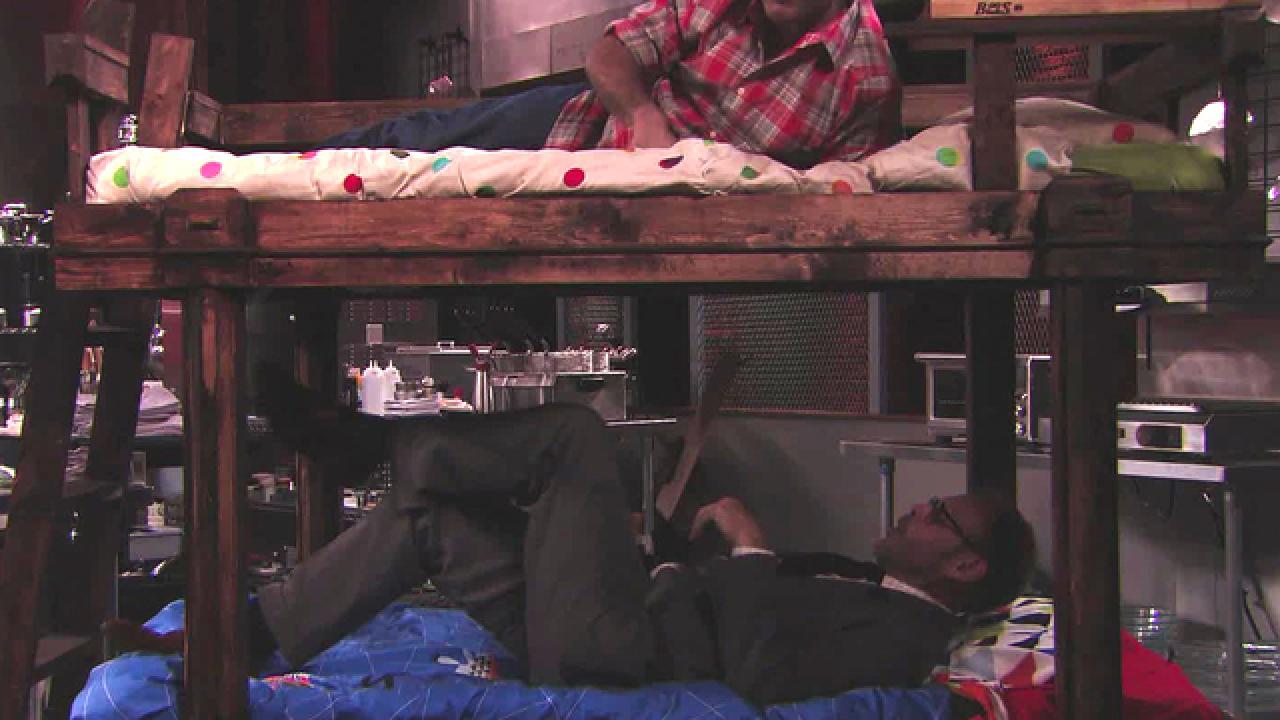 While even the seemingly most-approachable sabotages are still a challenge for Cutthroat Kitchen competitors, Alton Brown took the game to extreme heights and lengths on tonight's all-new episode when he auctioned off not one but two next-level tests. "We really stepped up our sabotages," Alton explained on the latest installment of his After-Show, introducing judge Simon Majumdar to these evilicious unfoldings.
"We thought we would up the ante this time and make somebody cook in a bunk bed," Alton told Simon of a sabotage for the breakfast hash round. "Prep on the bottom, cook on the top," he added of the doozy. After checking out the top bunk's burner and work station, Simon cited the potential areas of struggle as "just about everything," though he noted of Chef Jouvens, who was forced to contend with this sabotage, "He got the heat, so that's why he managed to get a crust on his potatoes."
The Round 3 sabotages weren't any less evilicious, as Alton doled out a hilariously challenging mandate inspired by strawberry shortcake. "I started thinking: shortcake. How about long tools?," Alton told Simon before showing off oversize spoons, knives and more gadgets, which were Chef Matt's sole tools. "We will definitely be doing this one again," Alton revealed.
Click the play button on the video above to hear more from Alton and Simon, and see these sabotages up close.