The Kitchen Needs Your Help: Vote Now!
Vote in the polls to share your thoughts and preferences on breakfast and comfort food with the cast of The Kitchen.
The marathon holiday season may have wrapped up just days ago, but the crew of The Kitchen has been looking ahead to 2015's all-new episodes for a while. FN Dish recently asked fans to share with the co-hosts a few of their favorite ways to enjoy soup and, sure enough, these results were shared on the air in the series' first-ever Souped-Up Soups episode. Now the team needs your help with a new series of questions.
When it comes to morning meals, how often do you eat breakfast, and are you more likely to indulge in a platter of bacon and eggs, or do you opt for grab-and-go granola? And, now that the January chill has settled in, what do your comfort-food favorites look like, and at what time of day are you most likely to cozy up to them? Share your preferences below, and stay tuned for future episodes of The Kitchen to find out the results.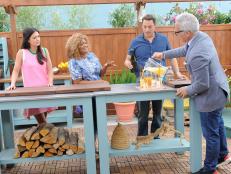 Answer two questions, and your responses may influence what's shown on-air.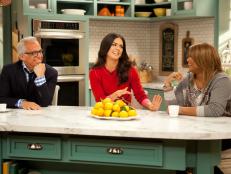 Though the holidays are barely behind us, The Kitchen is already looking ahead to Valentine's Day. Vote in the polls to share how you celebrate the day devoted to love.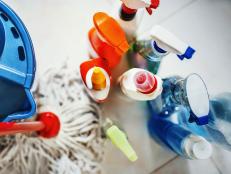 But you're going to feel so great after they're spic-and-span.