Go Behind the Scenes: Take a Photo Tour of the Cutthroat Kitchen Set
Take an insider's look at the Cutthroat Kitchen set, including the infamous and evilicious pantry.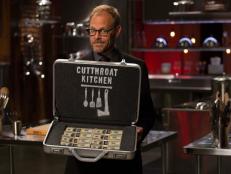 Get a behind-the-scenes tour of the set of Food Network's new series, Cutthroat Kitchen, hosted by Alton Brown.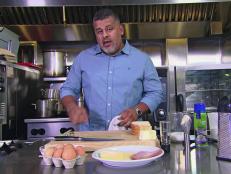 Watch the Cutthroat Kitchen culinary crew attempt to make a croque madame sandwich in a perforated French loaf pan.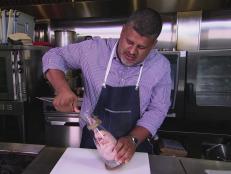 Watch Food Network's Cutthroat Kitchen culinary team test potential sabotages before they appear on the show.