"This Is Better Than a Regular Tuna Melt" — Testing the Cutthroat Kitchen Sabotages
Watch the Cutthroat Kitchen culinary team attempt a spicy-tuna sushi swap-out while making a traditional tuna melt.
We're sorry, there seems to be an issue playing this video. Please refresh the page or try again in a moment. If you continue to have issues, please contact us here.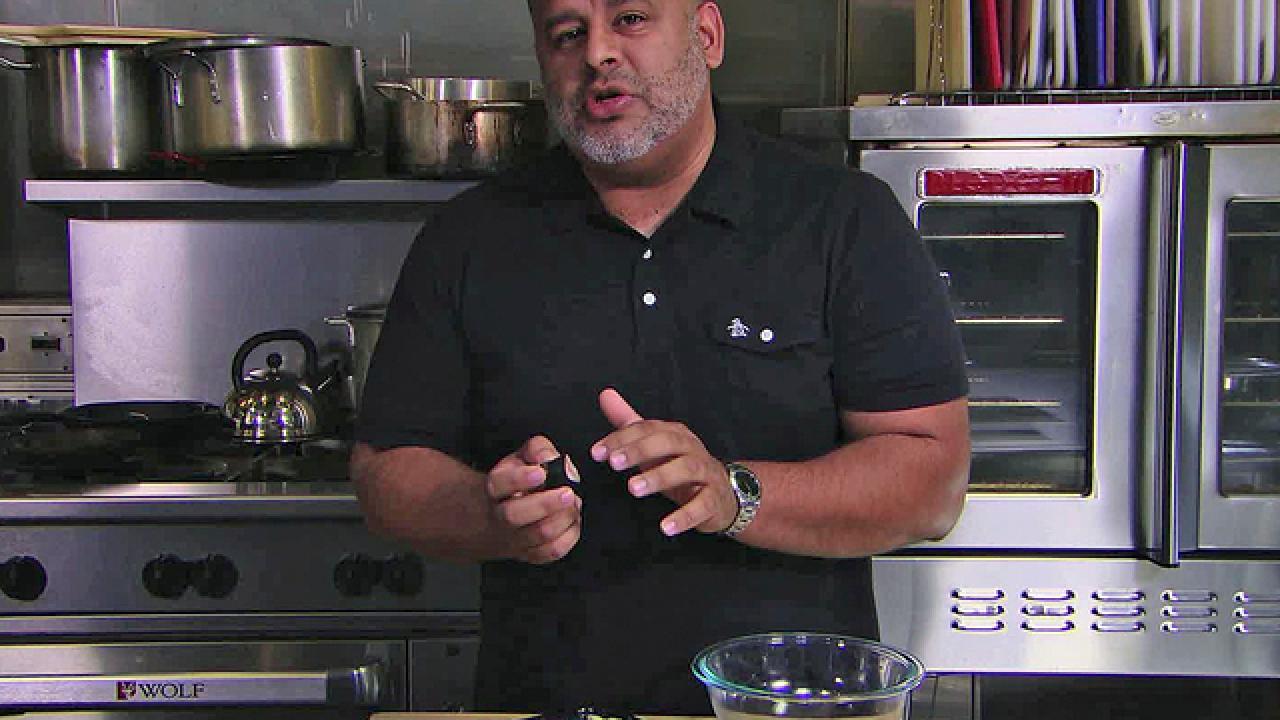 Though it just so happens that many sabotages lead Cutthroat Kitchen chefs to turn out inferior dishes, thanks to the oddball ingredients and haphazard tools, each challenge is — believe it or not — designed to ensure that the competitors have what they need to succeed. That's where Testing the Sabotages comes in; before a sabotage is sold at auction, the Cutthroat Kitchen culinary crew must attempt it behind the scenes to ensure that it is indeed fair for contestants.
In the latest test, on a spicy-tuna sushi swap-out during a tuna melt challenge, it turned out that this challenge not only allowed for a successful tuna melt, but ultimately set the scene for creating a sandwich far superior to the original. Food stylist Hugo Sanchez hollowed out sushi rolls to excavate the seafood inside, and after he combined the fish with a bit of mayo, plus fresh green and purple onions, and then mounded the mixture with cheese between slices of bread, the resulting dish turned out "better than a regular tuna melt," he proclaimed. "It's got a little spice, which I normally wouldn't have added."
Click the play button on the video above to watch Hugo's test unfold and see his finished sandwich up close.