"That Is a Huge Tip" — Alton's After-Show
Watch Alton and Jet as they recap the latest installment of the host's After-Show.
We're sorry, there seems to be an issue playing this video. Please refresh the page or try again in a moment. If you continue to have issues, please contact us here.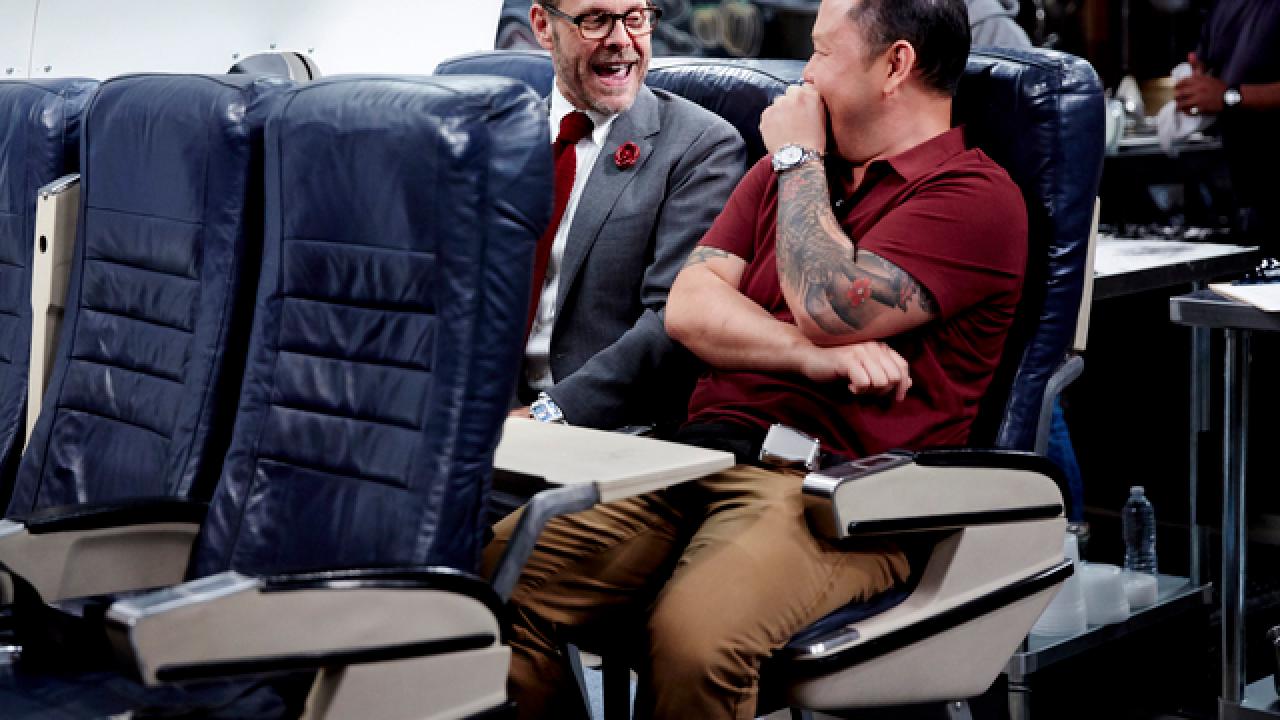 By now Cutthroat Kitchen superfans know that when it comes to evaluating the plates before them, judges assess just three elements of the offering: its taste, its presentation and whether or not it reminds them of the challenge dish at hand. While that indeed seems simple enough, Alton Brown and Jet Tila discussed a common mistake chefs make when facing off in battle: muddling their dishes with non-essential components.
During tonight's installment of the After-Show, the two looked back on Heat 2 of the Cutthroat Kitchen: Evilicious tournament and a sabotage that introduced what Alton deemed to be "a distraction" to chefs' dishes. The sabotage at hand afforded one chef sole control over the ingredients needed to make chicken-fried steak and another chef control over the required tools. It was up to them to share both sets of items, considering what they wanted to keep for themselves and what they'd be willing to part with. As for the cornmeal Jet found within the ingredient basket, Alton explained, "That's a distraction, 'cause what it says is 'Hey, make a side.'" Jet agreed, adding that the distinction between what's required of the test at hand and what isn't is a key to success in this contest. "That is a huge tip," Jet noted. "Make the challenge and don't go crazy."
Click the play button on the video above to watch more of Jet and Alton as they recap the latest After-Show, then browse top photo moments of the Evilicious tournament.