"I Have to Eat This Stuff; Just Remember That" — Alton's After-Show
Hear from Simon and Alton as they look back on a doozy of a battle during the latest spring-themed competition.
We're sorry, there seems to be an issue playing this video. Please refresh the page or try again in a moment. If you continue to have issues, please contact us here.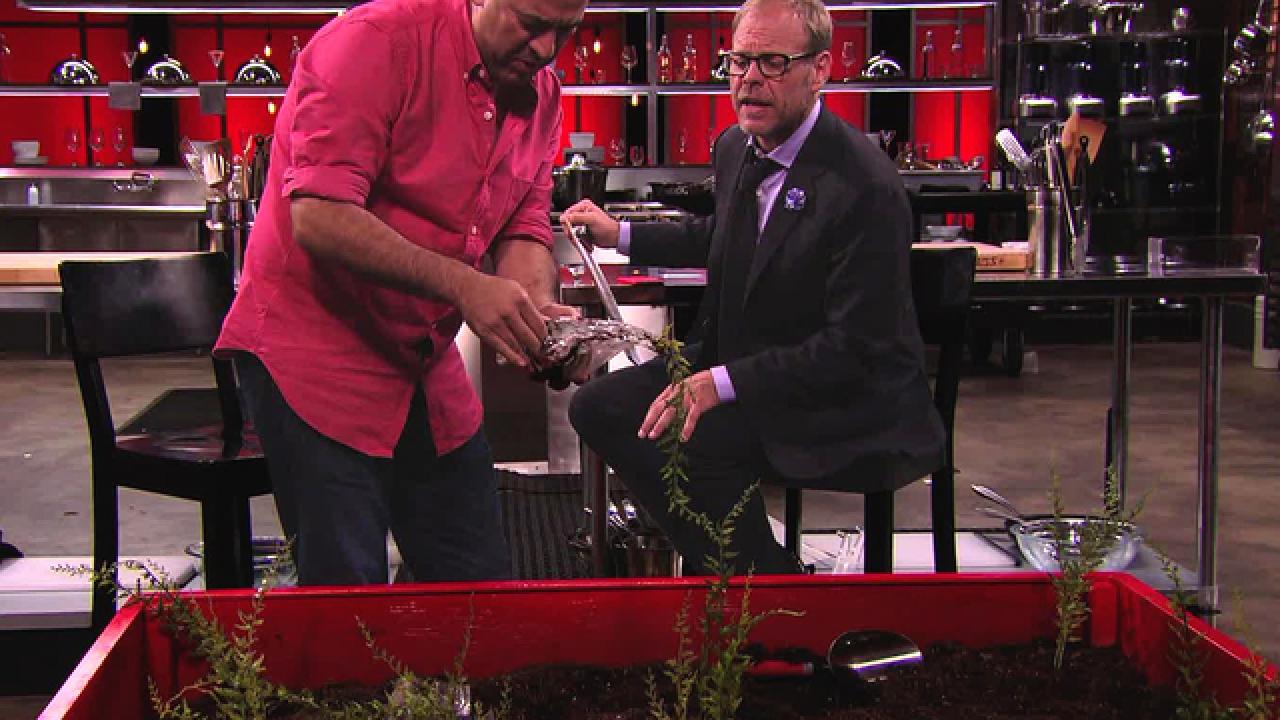 Canned whole chickens, vending-machine cheese, water-soaked hot dog rolls. Each of these items has been the focus of a Cutthroat Kitchen sabotage, and while they may be cringe-inducing (and downright hilarious) to fans watching at home, they're nevertheless part of the offerings that the judges are forced to consume, as Simon Majumdar reminded us during the latest Alton's After-Show.
"I have to eat this stuff; just remember that," he told Alton Brown as he two looked back on a particularly doozy of a competition round on tonight's all-new episode. The Round 3 challenge asked the chefs to make carrot cake in this spring-themed battle, and in the spirit of freshness and renewal in springtime, a sabotage forced one chef to "harvest ingredients new ingredients for their cake," Alton explained. This involved digging through a makeshift garden for individually wrapped fixings, some classic like eggs and others not so traditional, like canned pickled carrots and cinnamon candies. "His sauce was odd, but now I know why," Simon said of the offering from Chef Jeffrey, who was dealt this diabolical lot and called his dish Carrot Cake Surprise. "It's Muggins here who gets to eat it," he joked, adding of his own British sensibilities, "We never say something's horrible. We go, 'This is interesting' or 'This was a very brave choice.' His was a very brave choice."
Click the play button on the video above to hear more from Alton and Simon, and get a look at Chef Jeffrey's cake up close.