"He Sabotaged Himself" — Alton's After-Show
Even in the midst of downright diabolical sabotages, one Cutthroat Kitchen competitor managed to be his own worst enemy.
We're sorry, there seems to be an issue playing this video. Please refresh the page or try again in a moment. If you continue to have issues, please contact us here.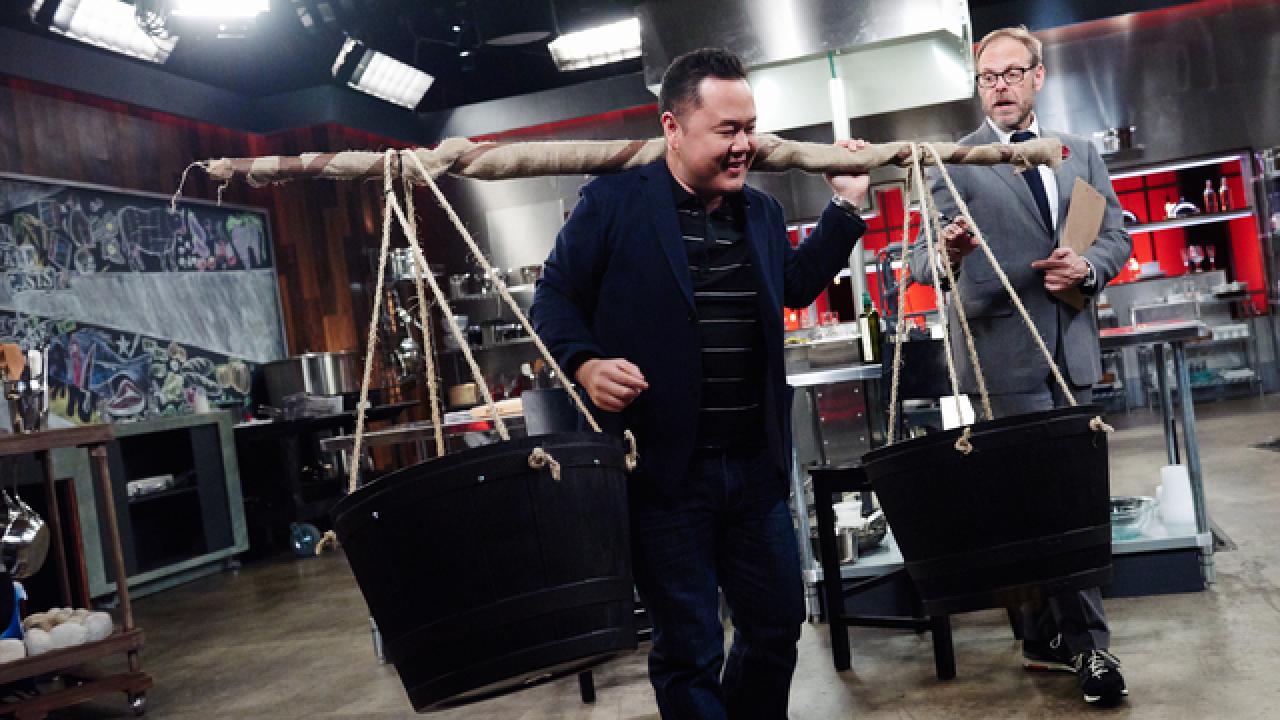 In a Cutthroat Kitchen episode where the name of the game was The Best of the Worst, in which Alton Brown was to unleash a flurry of the most-diabolical sabotages ever created, it was expected that chefs would fall to these downright evilicious — and hilarious — challenges. While that was indeed the case a few times tonight, in Round 1 a chef stumbled not entirely because he'd been sabotaged. In fact, it was due to his own poor shopping that he faced an early elimination.
The task was to cook an all-American breakfast, and as Alton explained, "Chef Joe came out of the pantry without eggs and without meat." For judge Jet Tila, who learned of this misstep on the host's After-Show, the question was simply, "What was he thinking?" Both he and Alton agreed that in this case, it wasn't the challenges that took the chef down, as they said in tandem, "He sabotaged himself." And Jet noted of Chef Joe's decision, "If you're going to call something French toast and not have an egg custard, you're done in my book."
Click the play button on the video above to hear more from Alton and Jet, and see more of the sabotages up close.