"This Is a Make-or-Break Moment" — Testing the Cutthroat Kitchen Sabotages
See how the Cutthroat Kitchen culinary team created presentation-worthy waffles using just everyday junk food.
We're sorry, there seems to be an issue playing this video. Please refresh the page or try again in a moment. If you continue to have issues, please contact us here.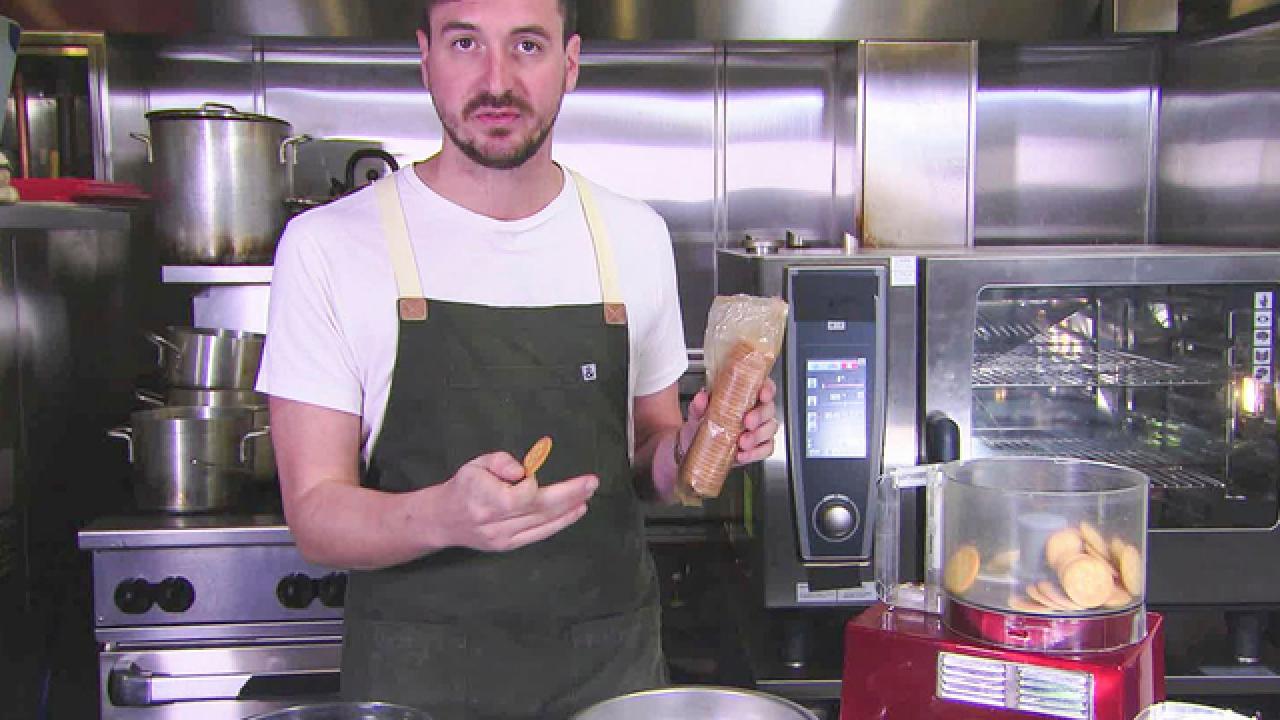 "You want your flour, you want your leavener and a little bit of salt." Those three things are what Cutthroat Kitchen food stylist Jamie Peterson says are needed in order to concoct the usual dry-ingredient mixture for waffle batter. On tonight's all-new episode, one chef was forced to make waffles not with these traditional ingredients but with a platter of junk food, including butter crackers, gummy candies and potato chips; sure enough, those three items weren't guaranteed. Before Alton Brown could auction off this diabolical challenge to the competitors, the culinary team had to test it, and what Jamie found was shocking.
Tackling the flour component was easy enough for Jamie — just grinding the butter cookies with butter powder. But making a leavener is far trickier. "I'm going to take the egg white powder and reconstitute it into egg whites, and then try to whip it into a meringue to make it become the leavening agent we need," he explained. "This is a make-or-break moment." Sure enough, it worked, and he achieved stiff peaks after just a bit of whisking. "You're a waffle! I made you from nothing," Jamie jokingly and excitedly told the waffle after lifting the top of the waffle machine to reveal an ideally formed waffle. He took a bite and was quick to boast, "First of all, that's delicious."
Click the play button on the video above to hear more from Jamie and check out the finished waffle up close.