From Trash Fish to Treasure — Chopped After Hours
Catch an all-new episode of Chopped After Hours, where the judges cook with mystery basket ingredients from the show.
We're sorry, there seems to be an issue playing this video. Please refresh the page or try again in a moment. If you continue to have issues, please contact us here.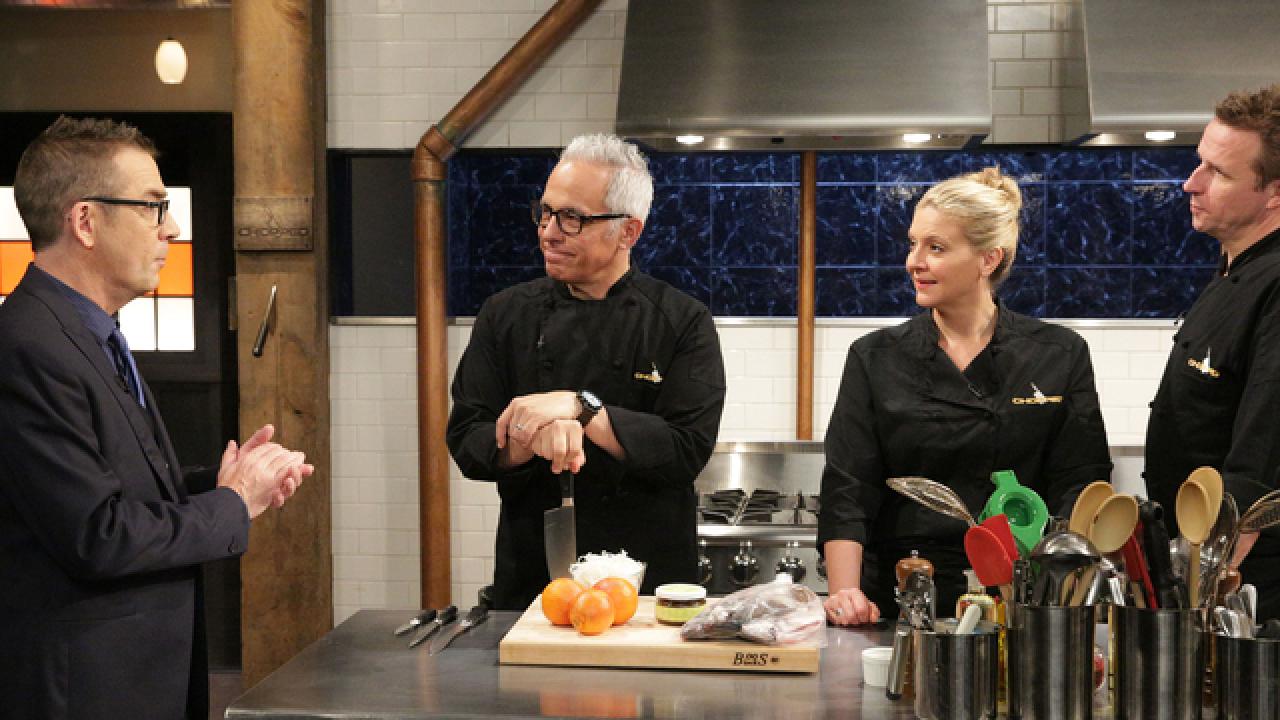 Things got fishy tonight on an all-new Chopped when Ted Allen announced that the entree basket would contain something known as trash fish, or porgy — a type of fish that used to be a cast-off. That along with olive tapenade, blood oranges and vermicelli (rice) noodles made up the required ingredients, which proved challenging. Amanda Freitag, Marc Murphy and Geoffrey Zakarian took on the basket during a new installment of Chopped After Hours.
Amanda's plan gets off to a rough start as she tries to deep-fry the rice noodles and realizes they're not getting crisp. She makes some adjustments to speed up the process. "I cranked this, too, because I know my other chef competitors, they would like to use the fryer as well," she says. "Look how considerate I am!" Geoffrey is convinced otherwise, asking where she put his pink peppercorns, which are actually on the ledge above his stove.
Marc plans to make seared trash fish and a vermicelli pancake, but Ted has his concerns about this fish. "How are you going to make an entree out of those tiny little pieces," he asks Marc, who makes it happen by using just the top of the fish, all the while wearing a camera strapped to his head. Ted explains, "You need to wear this on your head and this is going to let people see exactly what you're looking at." Throughout the episode, we see lots of insider shots including the camera crew and Geoffrey's back molars.
Start a conversation with fellow fans and tell FN Dish in the comments below how you would have approached this basket: What would you make out of porgy, olive tapenade, blood oranges and vermicelli noodles?
Catch up on past Chopped After Hours episodes by watching all the Web-exclusive battles online.