Who Cooks Stuffed Shells in a Seashell? — Testing the Cutthroat Kitchen Sabotages
See what happens when the Cutthroat Kitchen culinary crew attempts to prepare and cook stuffed shells in seashells.
We're sorry, there seems to be an issue playing this video. Please refresh the page or try again in a moment. If you continue to have issues, please contact us here.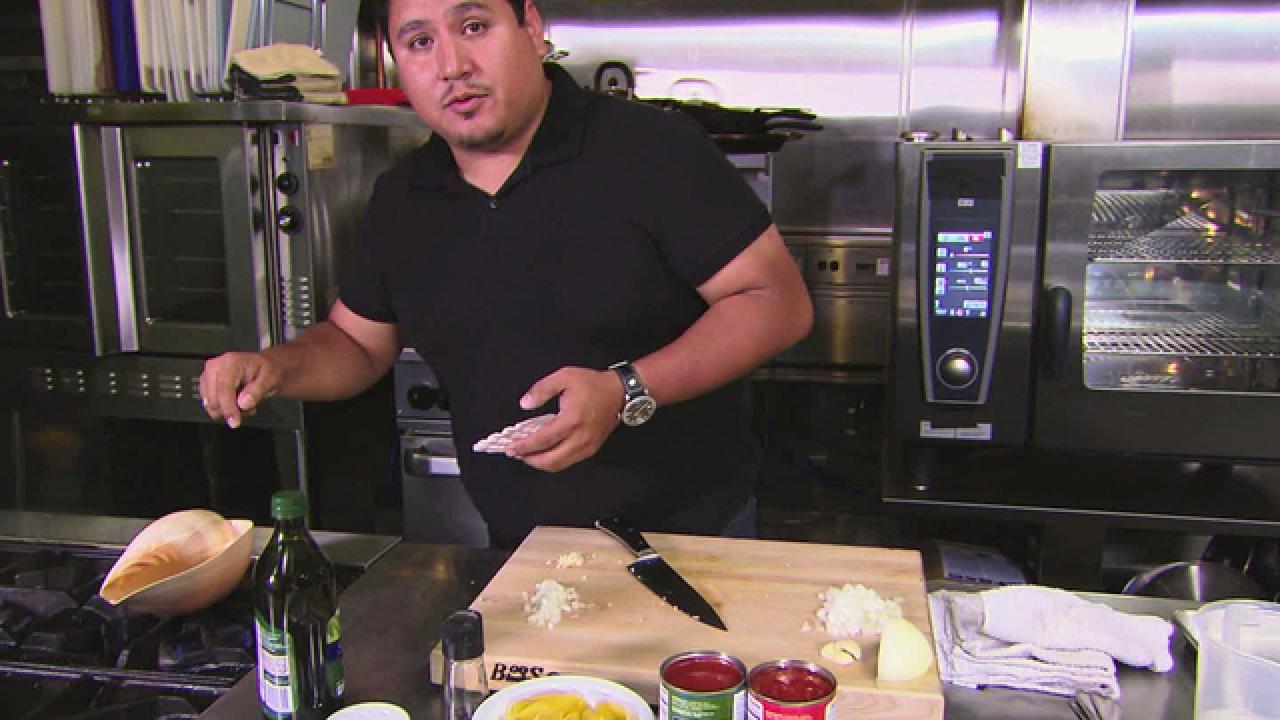 It's no secret that Cutthroat Kitchen loves a solid swap-out; from inferior ingredients taking the place of quality pantry picks to professional-grade utensils being traded for oddball replacements, chefs have been forced to work and cook with all manner of second-rate products. And on tonight's brand-new episode of Cutthroat Kitchen, host Alton Brown proved his eviliciousness once again when he auctioned off a sabotage that forced one chef to do all of the mixing and cooking needed for stuffed shells in what else but seashells.
Before competitors could start bidding, though, the Cutthroat culinary crew had to make sure that such a feat was even possible; after all, it's not every day that you boil noodles in a shell, right? In the latest installment of Testing the Sabotages, food stylist Abel Gonzalez attempted the sabotage, with surprising results. "I'm going to go [with] low heat," Abel said as he gingerly placed a water-filled conch shell atop the stove. "I'm worried about them cracking." As he began making his tomato-garlic sauce in a smaller shell, he noted the sound of cracking shells, but that didn't stop him from proceeding. "They're holding up," he said. After a bit of careful mixing and a light-handed assembly, Abel baked the filled pasta shells inside the sauce shell, and what resulted was just what he was looking for. "It smells great. The cheese is oozing. Mmm. Pretty tasty," he said after just one bite.