"Now That We've Lost Our Dignity Forever" — Alton's After-Show
Alton and Jet prove that anything can happen on the After-Show.
We're sorry, there seems to be an issue playing this video. Please refresh the page or try again in a moment. If you continue to have issues, please contact us here.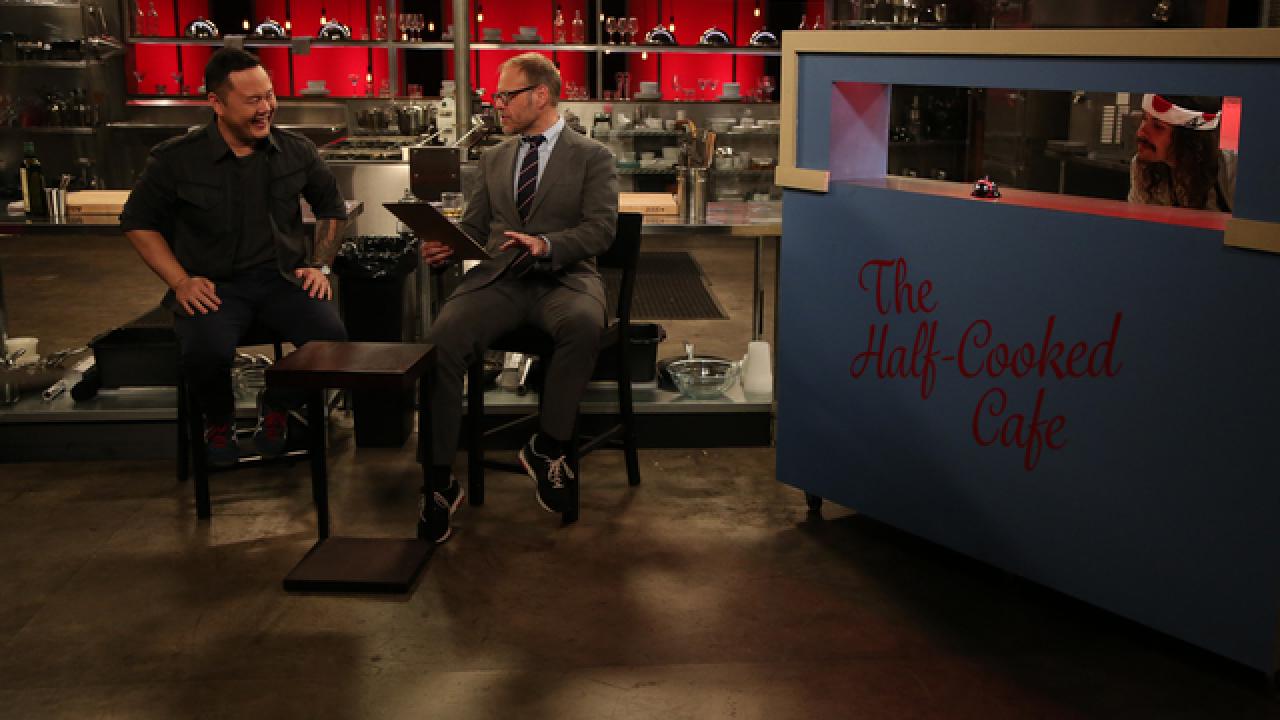 After unveiling The Half-Cooked Cafe that forced two chefs to scramble to the cafe window to pick up a Bob's plate of raw food and use it as their sole ingredients, Alton and Jet took their turn at a friendly battle — but then it turned intense. With the guys scrambling for dishes and Alton practically running a Bob right off the stage, it didn't take long for food to start flying. After the scuffle nearly broke out into an all-out brawl, Alton and Jet managed to return to their seats, and the host attempted to move on to the recap at hand, saying, "So, now that we've lost our dignity forever."
The host and judge looked back on a Round 3 sabotage that challenged Chef Stef to navigate a hallway full of lasers, which she had to avoid or else be fined. Jet, ever the gung ho judge, attempted the obstacle course and indeed made it through in an impressive five seconds — though he did rack up one fine. Alton, however, completed the run in just 3.5 seconds, according to Jet, and managed to avoid all of the lasers, thanks to his too-cool army crawl.
Click the play button on the video above to watch this downright evilicious episode of the After-Show, and see how the guys maneuvered the diabolical sabotages the chefs endured.