Season 2 of Foodie Call with Justin Warner: Scr(apple) Pie
Justin Warner proves no topping is too crazy for an old-fashioned apple pie — sweet and savory unite forces for an untraditional twist!
We're sorry, there seems to be an issue playing this video. Please refresh the page or try again in a moment. If you continue to have issues, please contact us here.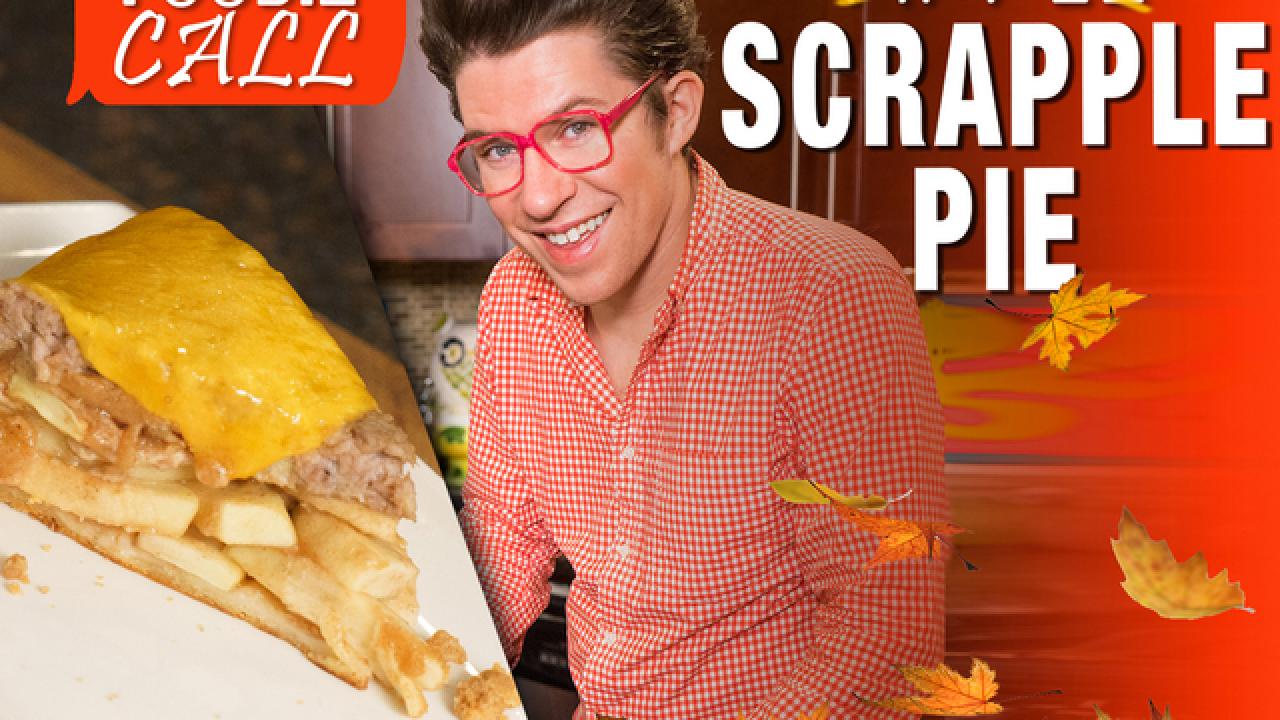 This week on Foodie Call, Justin invites Allison and Matt Robicelli of Robicelli's Bakery over to his house to talk savory desserts. After the couple schools Justin in how to make a superior apple pie, Justin adds his own unique twist to their classic dessert — and it's nothing like what you're probably imagining.
In his kitchen, Justin whips up homemade pork scrapple to top his rendition of the all-American apple pie. A slice of cheddar finishes off the dessert. All in all, everyone agrees that this is one combination of savory and sweet that really works.