Feast Your Eyes on "Popcorn Shatner" — Alton's After-Show
There's a special guest on this week's installment of Alton's After-Show: famed director William Shatner.
We're sorry, there seems to be an issue playing this video. Please refresh the page or try again in a moment. If you continue to have issues, please contact us here.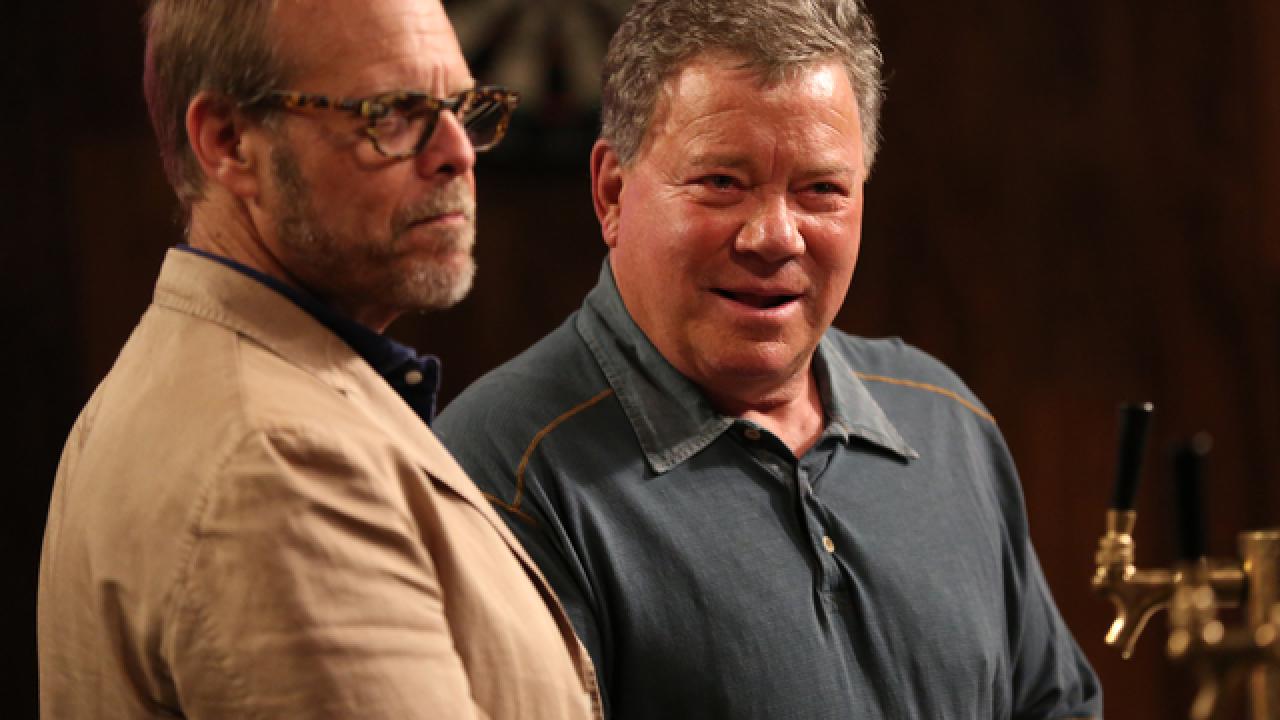 It's not every day that famed producer, director and actor William Shatner drops by on Cutthroat Kitchen, so when he does, it's no surprise that special attention must be paid. The guest joined the judges' panel tonight for a brand-new man-cave-themed episode, and as the "manliest of all men," he was well-equipped to critique chefs' dishes of bacon, burgers and booze. Come the After-Show, host Alton Brown showed off some of the day's challenges — and even let Shatner shoot a bit of pool on set — but the real surprise for the judge came not from a sabotage but from Cutthroat Kitchen culinary team member Chelsey.
"We call this 'Popcorn Shatner,'" Alton told his guest as Chelsey brought out a bucket of bourbon-laced popcorn made just for the judge. While Shatner may have been quick to question the offering before him — "Does she have the hands of magic?" he wondered of her culinary abilities — he was ultimately rendered speechless after tasting her creation. Just a few bites of this sweet, salty and crunchy popcorn were enough to force Shatner to lie back on the sofa as Chelsey watched him give his visual approval of her masterpiece.
Click the play button on the video above to watch Shatner on the After-Show, and take a look at "Popcorn Shatner" up close.