It Doesn't Get More Authentic Than a Concrete Made in a Cement Mixer — Testing the Cutthroat Kitchen Sabotages
Watch Food Network's Cutthroat Kitchen culinary team test potential sabotages before they appear on the show.
We're sorry, there seems to be an issue playing this video. Please refresh the page or try again in a moment. If you continue to have issues, please contact us here.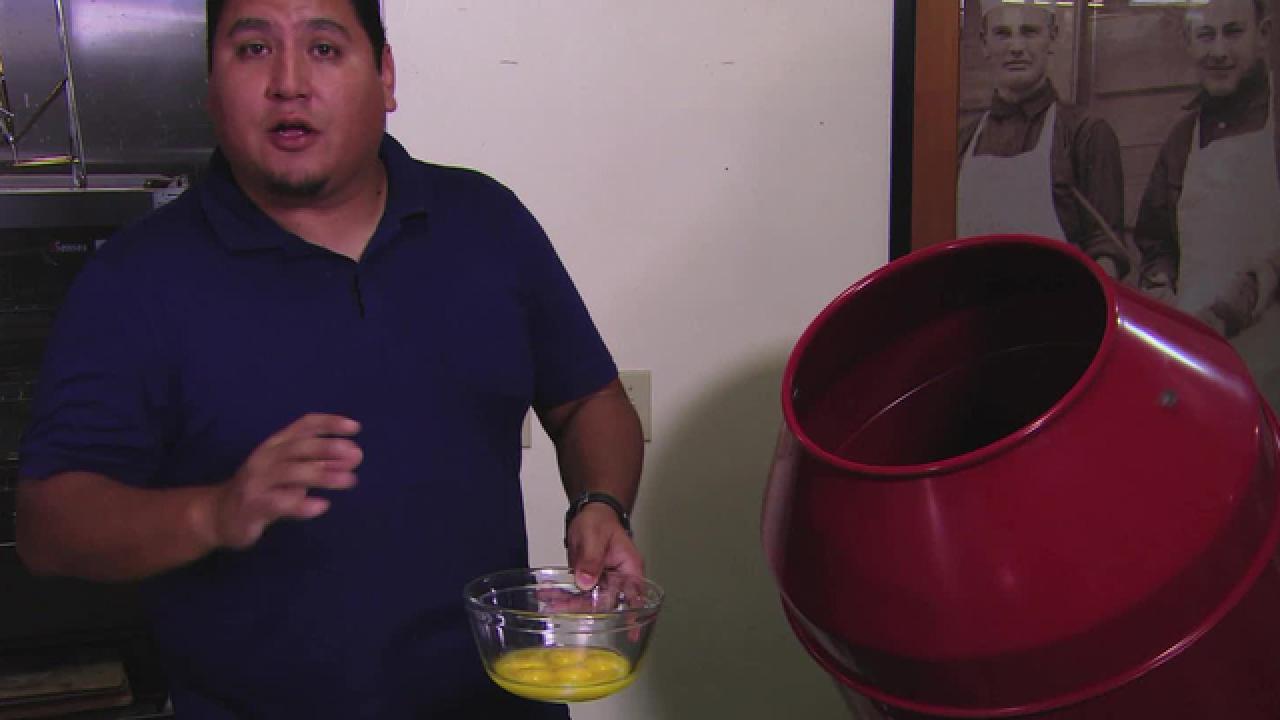 On tonight's new episode of Cutthroat Kitchen, the name of the game in Round 3 was concrete, both literally and figuratively. Not only were chefs tasked with prepping this frozen concoction, but a doozy of a sabotage mandated that one chef had to make the dessert in — what else? — a cement mixer. Such a challenge was new for competitors and the Cutthroat culinary crew alike, so the team behind the scenes attempted the sabotage before host Alton Brown could sell it at auction.
Cutthroat Kitchen food stylist Abel Gonzalez took control of this latest test, pouring the essentials for classic custard — eggs, sugar and cream — into the deep, wide-mouthed mixing machine. "So I have to say, this is looking great," Abel admitted after using the machine and his own whisk to thoroughly blend the ingredients. "I have a custard base here."
Once that was set, it all came down to freezing the mixture, and Abel explained that he had two options for proceeding: a combo of ice and rock salt, or liquid nitrogen. Sure enough he picked the more extreme route and carefully poured just a splash of liquid nitrogen into the machine. "The reason I don't want to pour so much at a time is I don't want it to become hard as a rock and [then] I can't mix it into a custard," noted Abel. Ultimately he managed to work the cream mixture into the texture he wanted and turned out a rich, frozen treat that he deemed acceptable.