A Tour of Mom-Tested Sabotages — Alton's After-Show
Watch Food Network's Cutthroat Kitchen: Alton's After-Show hosted by Alton Brown.
We're sorry, there seems to be an issue playing this video. Please refresh the page or try again in a moment. If you continue to have issues, please contact us here.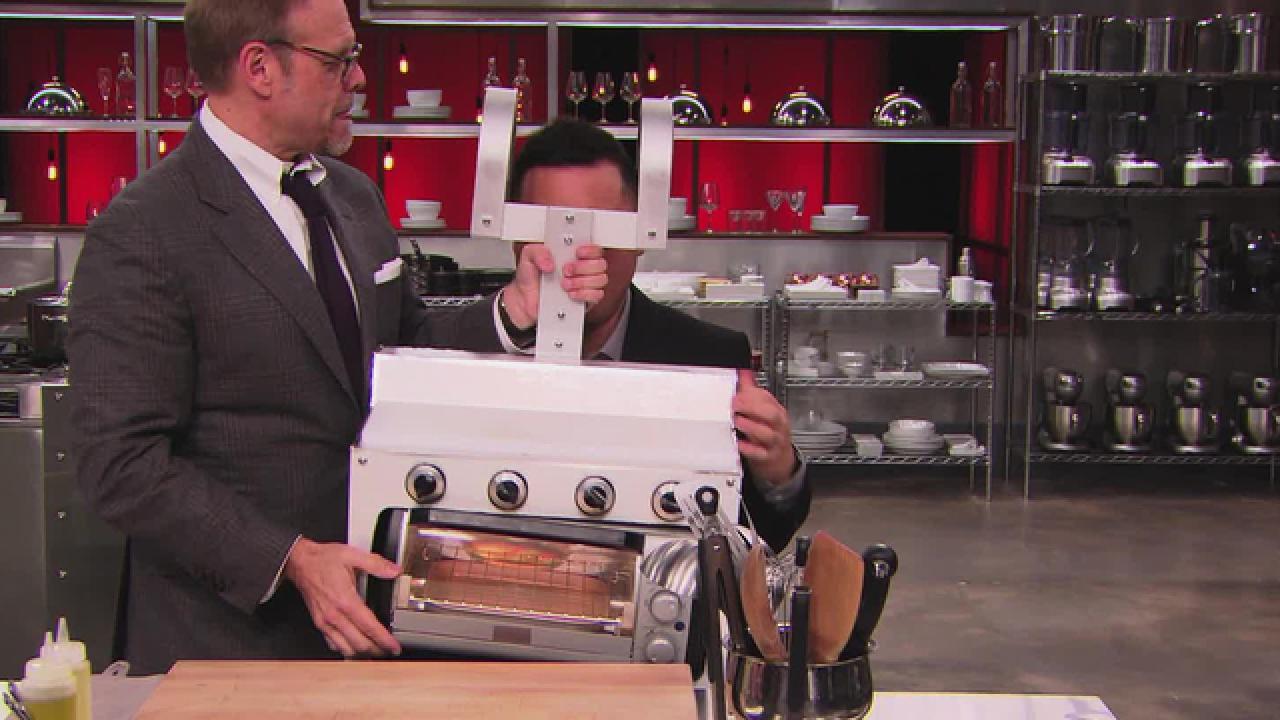 It wasn't long ago that grandmas entered the Cutthroat Kitchen arena for their turn at old-fashioned eviliciousness. Tonight, though, the focus shifted to the younger generations, as moms and daughters teamed up for a special Mother's Day episode designed to bring out the most-diabolical sides in everyone. Judge Jet Tila was on hand to watch this not-so-sweet competition unfold, and after wrapping up three rounds of battle, he met host Alton Brown in the beauty parlor to dish on the gossip of the day during Alton's After-Show. The pink-seat shop at which Jet and Alton sat was home to one of the day's most-evilicious sabotages. For the mother-daughter duo saddled with this challenge, the Bob-style manicure to which they were treated was all but a relaxation treatment. "They had to do everything with one hand," Alton explained of their prep work. "And occasionally the Bobs, with their creepy little raccoon, gecko hands, would change, and [the mother-daughter team] would have to [prep] on the other side."
Come the second-round review, Alton unveiled what he called "the bun-in-the-oven sabotage," and Jet had just one word for this microwave-oven-turned-vest contraption both contestants on one team had to sport. "Dude," Jet said simply, taking in the challenge in all its glory. "This is crazy."
And in Round 3, it was all about a certain Mom-focused magazine that, according to Alton, "is perhaps the most-painfully diabolical sabotage we've ever come up with." The sabotage was complete with two face holes — one for each competitor on the team — but only two arm holes, and the mother-daughter team saddled with it was forced "to stay in this for the whole challenge," Alton told Jet. The judge, while shocked by the realization of the limitations such a sabotage would entail, couldn't help but imagine himself and the host gracing the cover. "We look amazing, don't we?" he asked. And, yes, indeed they do.
Click the play button on the video above to check out more of the day's Mom-tested sabotages, including one downright hilarious challenge that landed one Bob in a baby carriage.