"And What Was the Purpose of This Again?" — Alton's After-Show
Watch Food Network's Cutthroat Kitchen: Alton's After-Show hosted by Alton Brown.
We're sorry, there seems to be an issue playing this video. Please refresh the page or try again in a moment. If you continue to have issues, please contact us here.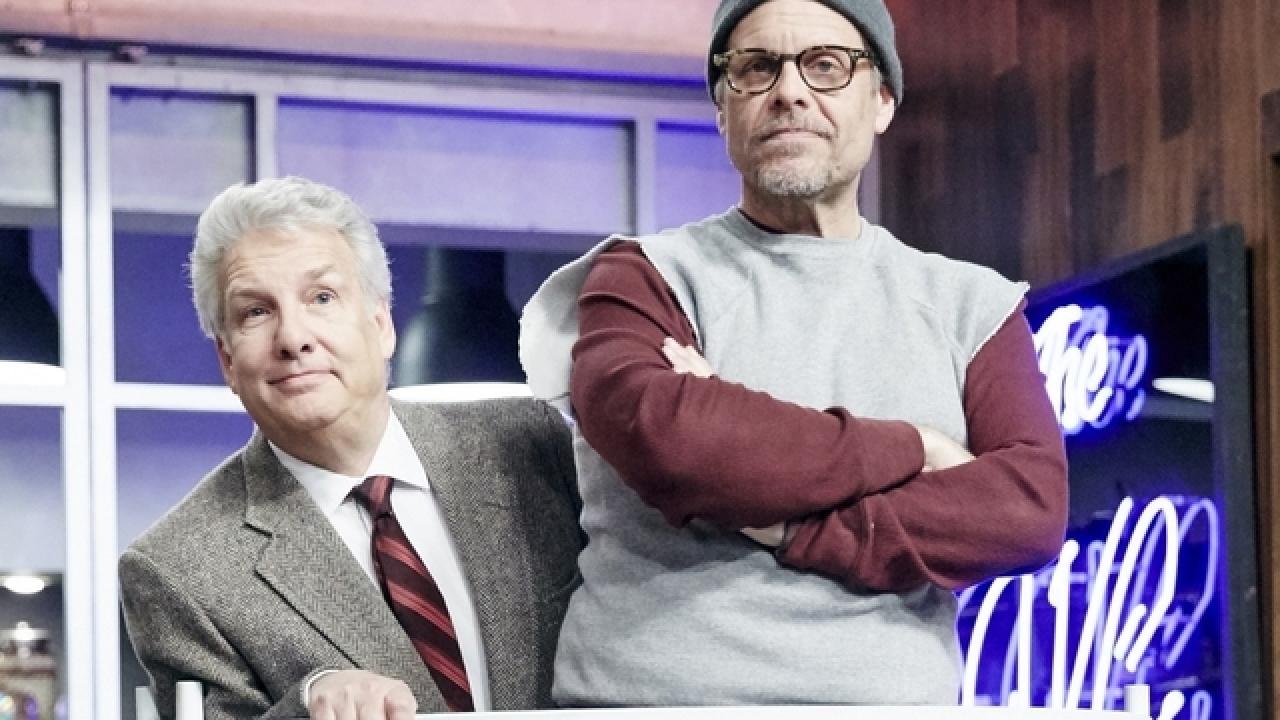 Marc Summers, a first-timer in the Cutthroat Kitchen arena, stopped by tonight to judge the Time Warp Tournament finale, a '90s-themed extravaganza complete with (a very) up-and-coming boy band and a replica of a Double Dare-style obstacle course. Clad in signature shiny-gold Hammer-style pants, Marc shuffled back and forth and hammered thyme packets into a wall, just like Chef Clay did in Round 2. "And what was the purpose of this again?" the judge asked Alton Brown. According to the host, the purpose was quite simple. "It's to humiliate whoever's doing it — and to force them to waste time for about five minutes, when they really could be doing something better," Alton explained. That's the beauty of this sabotage and many others; in each and every round, you can be sure they'll both test the limits of the competitors and deliver on the diabolical hilarity that comes from watching chefs bid on challenges and endure them, no matter the eviliciousness they may bear in the process.
In the finale battle, Chef Clay was subject to this "Hammerthyme" board and a mandate to prep on the bow of a boat alongside Chef Won. Not only did Chef Clay overcome those challenges, but he also bested another one in Round 3 — all to walk away the winner of the tournament.
Click the play button on the video above to watch Alton's After-Show unfold, and hear more from Alton and Marc.