"You Are Certainly Rigged for Adventure" — Alton's Camp Cutthroat After-Show
Watch Food Network's Cutthroat Kitchen: Alton's After-Show hosted by Alton Brown.
We're sorry, there seems to be an issue playing this video. Please refresh the page or try again in a moment. If you continue to have issues, please contact us here.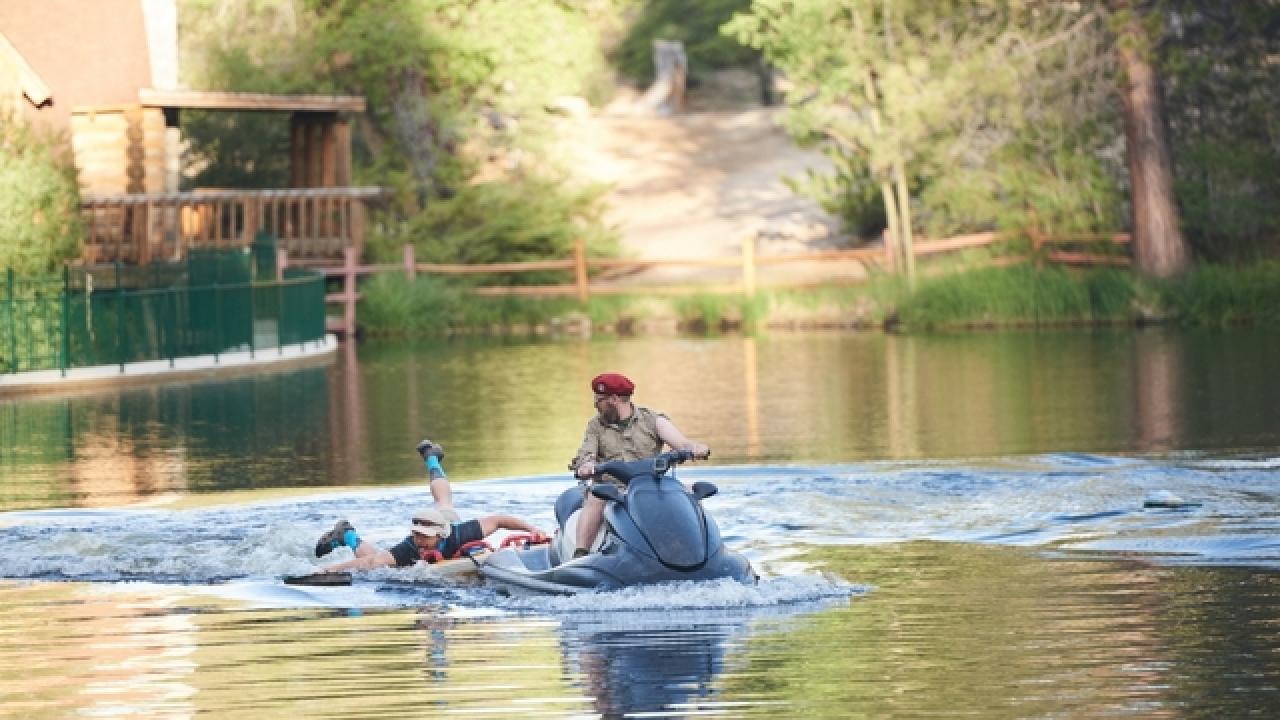 If the first three weeks of Camp Cutthroat 2: Alton's Revenge were any indication, anything can happen while chefs are tucked away in the deep woods. And on tonight's new episode — the fourth heat and the last preliminary battle before next Wednesday's finale face-off — it seems as if Richard Blais, the judge of the day, had prepared himself for the worst, as he showed up to camp outfitted with not only sunglasses and a hat, but a heavy-duty backpack and a fanny pack as well. "You are certainly rigged for adventure," Alton Brown told the judge during the After-Show. It turns out it was a good thing that Richard came dressed for a number of occasions, because Alton was quick to test the judge's outdoor survival skills.
"Think of it as a wax museum of horror," Alton told Richard, introducing him to a few Heat 4 challenges. Sure, Richard saw the hanging tent, and indeed he came face to face with the snacks-turned-grill-coals. But the main event that awaited him wasn't on land — it was in the water in the form of an ingredient hunt around the lake on a Jet-Ski-towed sled.
"It feels a little weird, Alton," noted Richard, ever the good sport, after he plopped himself onto the sled. It didn't take Richard long to settle into the sabotage, hanging onto the handles with his head held high. "I feel so alive right now!" he yelled over the waves after successfully grabbing the first bag of ingredients. He'd go on to score a few more, but ultimately one seemingly simple request landed him in the lake. "Punch it, Alton! Punch it!" Richard yelled, and no sooner did Alton boost the speed of the Jet Ski did Richard wipe out in the water.
Click the play button on the video above to watch all the action unfold on the lake.