The "Seance Board" Speaks — Alton's Tournament of Terror After-Show
Watch Food Network's Cutthroat Kitchen: Alton's After-Show hosted by Alton Brown.
We're sorry, there seems to be an issue playing this video. Please refresh the page or try again in a moment. If you continue to have issues, please contact us here.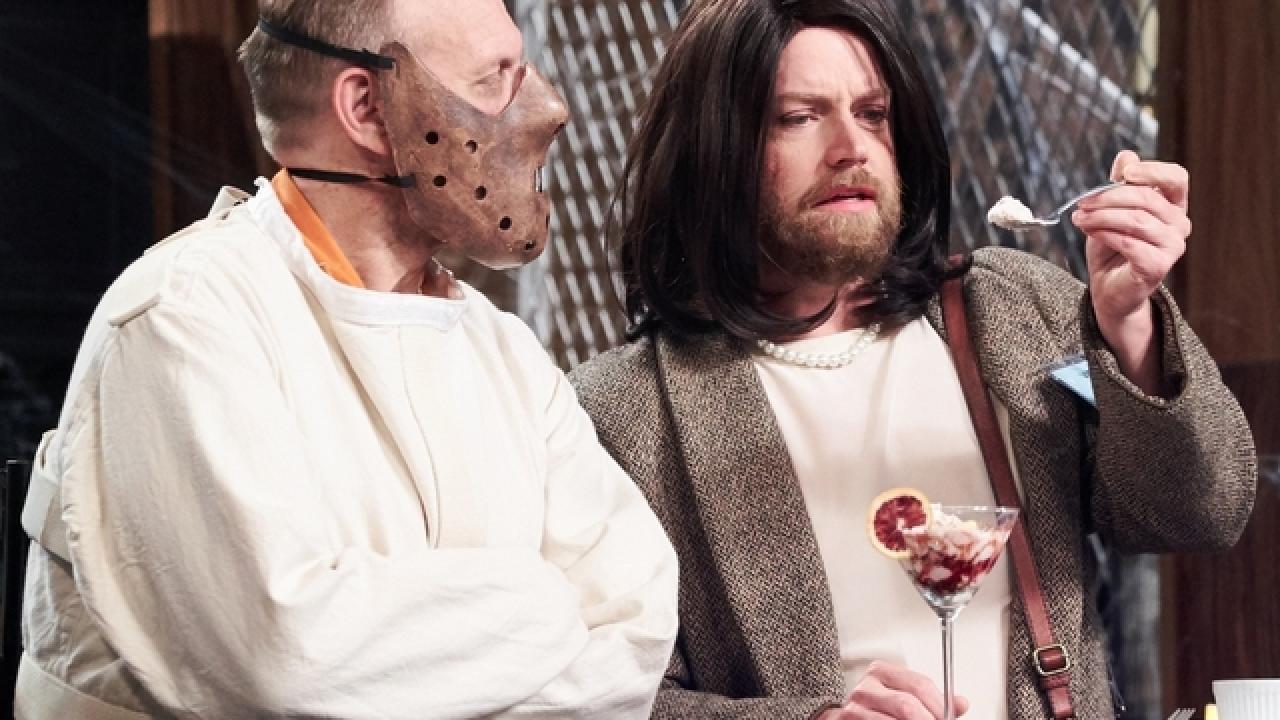 No matter the day or time, the Cutthroat Kitchen arena is often brimming with eviliciousness. But in tonight's premiere heat of the Tournament of Terror, Alton Brown-turned-Hannibal Lecter upped the diabolical factor immeasurably and brought in spooky spirits to control a sabotage. After two rounds of downright scary-good challenges, the host introduced the "CTK Seance Board," which let the spirits, not the doomed chef, select ingredients for a blood orange dessert in Round 3.
Chef Richard Blais, the judge of the day who donned a "Clarice Darling" getup like a champion, tried his hand at the board on the After-Show — and let's just say that he was all too eager to partake in the experience. "The spirits are with me!" he proclaimed, with his eyes closed and head thrown back as the spirits (or rather the spirits of the Bob hidden in the table) took control. "What do the spirits want you to have?" Alton questioned, as Richard's hand was dragged across the board on a figure before it ultimately landed on blood oranges. The judge took his fruit in stride, but little did he know the horrors that awaited him: first a clown sidekick, then a menacing shower prep station that required careful manipulation.
Click the play button on the video above to see both Alton and Richard in too-perfect-to-miss costumes, watch Richard's "seance" go down and see how he fared with the shower sabotage.