"Best. Day. Ever." — Alton's Tournament of Terror After-Show
Watch Food Network's Cutthroat Kitchen: Alton's After-Show hosted by Alton Brown.
We're sorry, there seems to be an issue playing this video. Please refresh the page or try again in a moment. If you continue to have issues, please contact us here.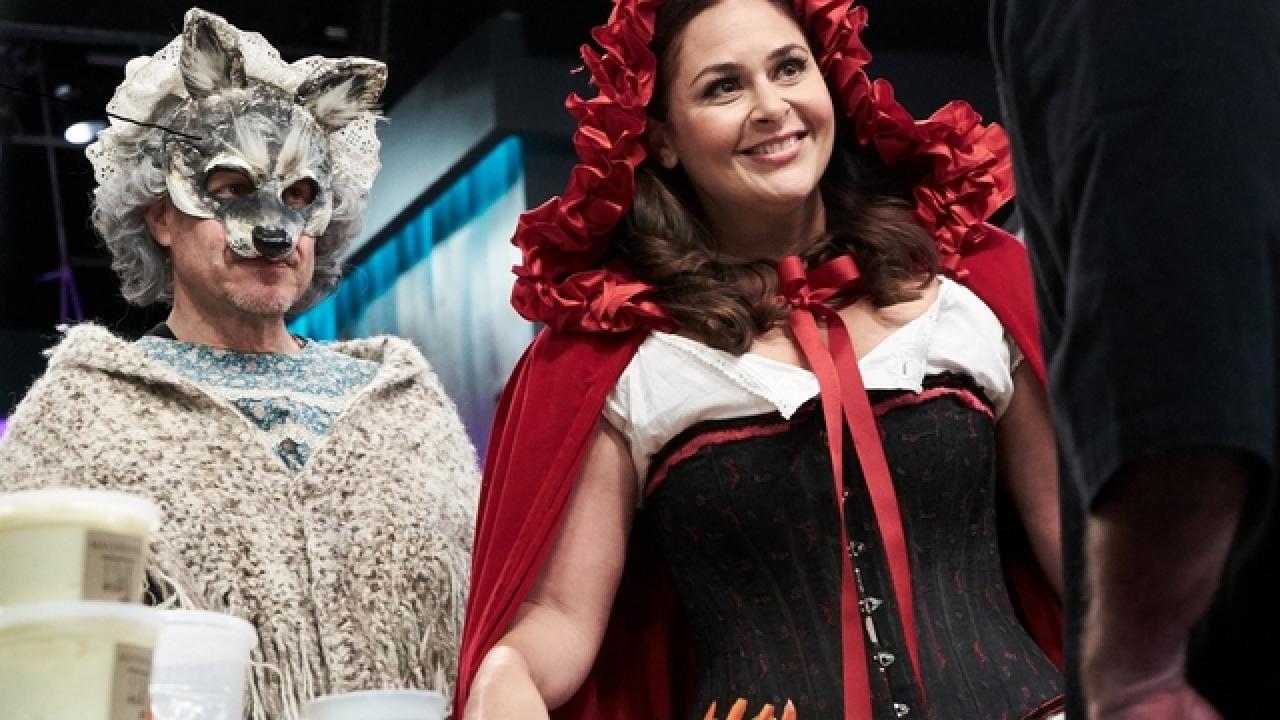 No stranger to Cutthroat Kitchen — or the evilicious escapades it's been known to dish out to chefs and the judges alike — Antonia Lofaso had every right to be suspicious of a seemingly too-good-to-be-true sabotage during tonight's new After-Show. Alton Brown introduced her to what he deemed "a little bitty haunted kitchen," and he set her up with everything she'd need to execute deviled eggs: the ingredients, the tools and the space. But that didn't stop her from trying to find out the horrors she (rightly) imagined would be there. After all, this was following Heat 2 of the Tournament of Terror, where the situation has been known to take a diabolical turn.
"You're going to, like, start throwing things at me," she predicted plainly. "Nothing is going to, like, grab me?" she questioned Alton. "OK, so what are they — what are you going to do?" she asked. "Is there something inside of my egg that shouldn't be there?" Alton assured her there were no such surprises in store. But that didn't mean there weren't other horrors awaiting her. With a swift double knock on the exterior of the contraption, Antonia's kitchen started to move, beginning its eventual 360- degree rotation right before her eyes. "Stop it! You were supposed to let me know that it was going to do that," she shrieked as she attempted to grab her quickly falling equipment. Meanwhile, Alton, who was much too pleased with the surprise he pulled off, couldn't help but smile and say: "Best. Day. Ever."