The Wizard's Tour of Horrors — Alton's Tournament of Terror After-Show
Watch Food Network's Cutthroat Kitchen: Alton's After-Show hosted by Alton Brown.
We're sorry, there seems to be an issue playing this video. Please refresh the page or try again in a moment. If you continue to have issues, please contact us here.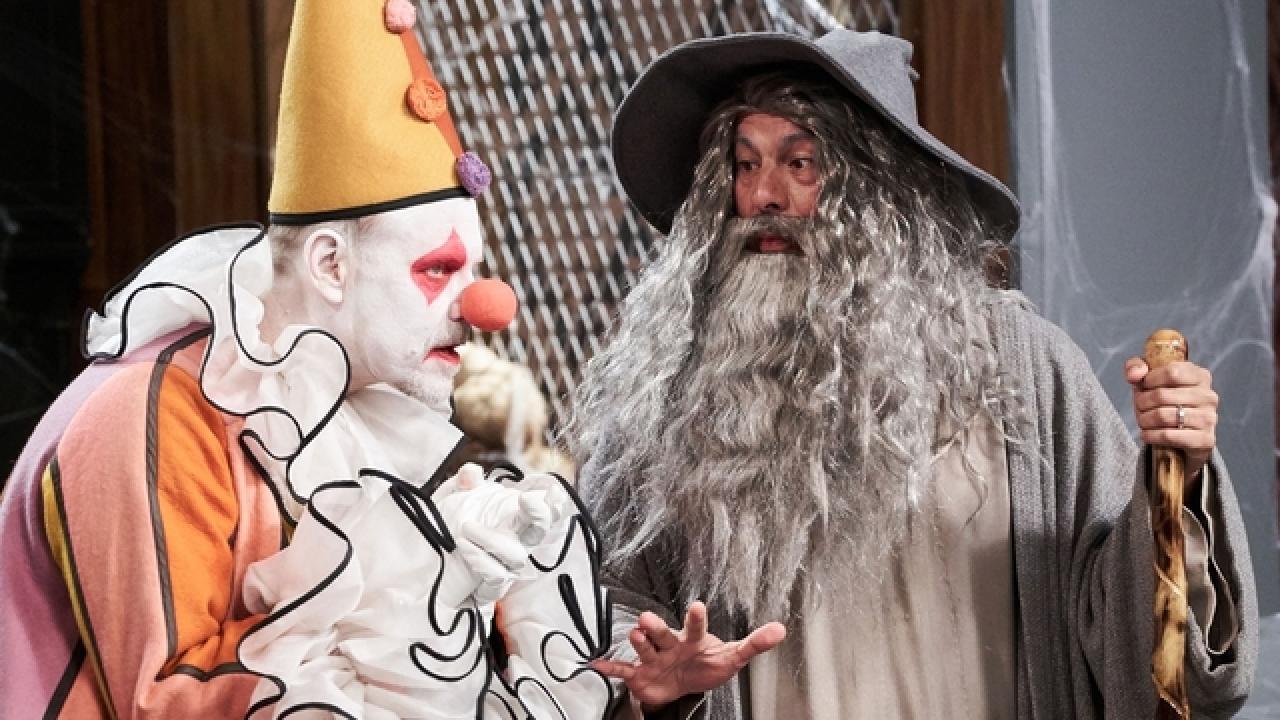 As a longtime Cutthroat Kitchen judge, Simon Majumdar has seen all manner of evilicious — and he's even participated in some too. So when he joined the Tournament of Terror party tonight as the Heat 4 judge, he was hardly fazed by the shocking sabotages Alton Brown unveiled for him on the After-Show.
After checking out a diabolical trick-or-treating setup, digging up an ingredient casket in Alton's graveyard and selecting his own weapon, Simon, wearing an impressive Wizard getup, stepped into what Alton, aka "Huggy the Clown," called "the autumn chamber of horrors." It was an expansive and elaborate enclosed room in which wind blew, leaves flew and lightning struck. For Chef Chase, who was saddled with this sabotage in Round 3 of tonight's battle, the challenge proved to be downright maddening as he struggled to keep his elements of his pumpkin dessert free of incoming leaves. But for Simon, who was tasked by Alton to prep beef tartare in the room — using his choice of bone cutter, of course — the challenge was seemingly uneventful. Once Alton closed the door behind him, Simon simply put his head down and got to work, despite the flashing lights and airborne leaves surrounding him. "He's going to be in there for at least an hour," Alton said of Simon, who continued to shred away at the beef, no matter the eviliciousness of his surroundings.
Click the play button on the video above to watch what went down, and check out Alton's and Simon's unforgettable costumes up close.