Alton's Best Bets for a Summer Bar
From his least favorite cocktail trends to his best bets for an at-home bar, Alton answered our top questions.
Cocktail trends you're over/cocktail trends you're into
Over: I'm over anything that involves a cheese-stuffed olive because I don't like cheese in my booze.
Into: I'm into anything with aged rum and classic punches.
Favorite summer drink?
Gin and tonic
Top 5 mixers for a home bar
1. Tonic concentrate
2. Soda siphon for soda water
3. Simple syrup
4. Fernet Branca
5. Amaro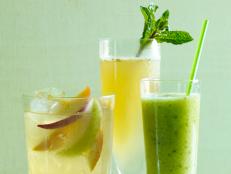 Drink up! Food Network Magazine made enough sodas, shakes and cocktails to last all season.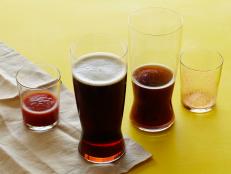 Is there a better match than hot days and cold beers? Here, we've rounded up our favorite summer foods along with what beer best suits the moment.