Summer Cocktail Trends for 2013
Summer's just around the corner, and we're looking forward to a cold drink. Here are three things we think you'll be seeing in bars and backyards around the country this season.
All Bubbly Everything
Now that at-home soda machines are getting more common, we're seeing a lot of experimenting with carbonation. Sure, technically the machines are intended only for water. But creative bartenders are now pushing the boundaries of what can be made bubbly, with homemade sparkling wines and a range of soda mixers adding vibrancy to summer drinks.

Spiked Cider
Last summer, beer cocktails were all the rage, and that's showing no signs of abating in 2013. Look for micheladas (spicy beer cocktails with hot sauce, lime juice and optional tequila), shandies (beer and lemonade combos) or simpler drinks like the black velvet (stout and champagne) at a bar near you. A new variant we're seeing a lot of this year is the cider cocktail, in which hard (boozy) English- or French-style cider is used to add crisp sourness to classic drinks.

On Tap for Summer
Gin and tonic from the tap? And in a barrel, too? To ensure consistency and save labor, many bars will now have at least a couple of cocktails mixed up in advance, ready to be dispensed from a handy tap. Then an enterprising bartender realized, well, they're on tap anyway, what happens if we put them into barrels? That led to the idea of barrel-aged cocktails (like barrel-aged wine). Normally, the intense flavors of oak are better suited to a whiskey-based winter drink like a Manhattan or a Rob Roy, but we're seeing bright summer drinks like the Negroni get the barrel treatment, as well.

Our Best Cocktails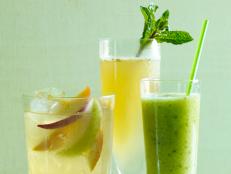 Drink up! Food Network Magazine made enough sodas, shakes and cocktails to last all season.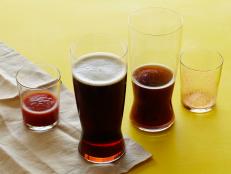 Is there a better match than hot days and cold beers? Here, we've rounded up our favorite summer foods along with what beer best suits the moment.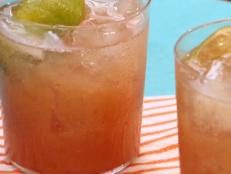 Blend, shake and mix your way to Bobby's top frosty cocktails, guaranteed to help you beat the grilling heat.