Weekly Bits: Delectable Sweet Corn, Lighter Spuds & More Cold-Brewing Tips
This week's top comments from our blog: The best ways to preserve summer's bounty, plus even more tricks for cold-brewing coffee.
This week's top comments from our blog hit on the best ways to preserve summer's bounty and you folks had even more tricks for cold-brewing coffee.
"I think boiled corn is the best. It pops in your mouth and is SO juicy, as the hot water permeates the kernels and just adds to the juiciness (at least I tell myself that). Grilling comes at a close second because I think it adds flavor as the sugar gets a bit caramelized. I actually just learned about pulling down the husks, removing the silks and soaking it in water for an hour or two, then pulling the husks back up and grilling it, so you steam AND grill it ... I obviously can't WAIT to try this!" -- Pepe
"I use the freezer bags that uses the vacuum pump to remove all the air and they work perfectly. If you freeze something like peppers and you only want to use a couple, just take out what you need and then use the pump again and it's like the bag was never opened. Just be careful about anything that has juice such as stewed tomatoes. Let them freeze first and then use the vacuum pump." -- Renee
"I make a potato salad that uses yams, red and yukon gold potatoes. To cut the fat of mayo, I mix the mayo 1 to 4 with low-fat sour cream. While I have never figured out the nutritional values, my potato salad doesn't weigh so heavy in my stomach as others I have tried at family reunions or barbecues." -- Ruthey
"I pour unsweetened almond milk over raw oatmeal, let it soak in for about 10 minutes and eat it raw with berries, chopped apple and walnuts. If you are trying to lose weight and need protein too, you can add tofu ... or use soy milk. ... I also most times add some agave syrup -- put it directly on the tofu and then mix in. I was told by a friend in a health food store that he also soaks rice and other grains overnight and then doesn't need to cook them either." -- Linda
"I have been making cold press coffee for several months and love it. I use 12 ounces of decaf coffee over 8 cups of water. Let it sit overnight or a little longer in a sealed glass bowl. I strain it using new knee high hose I buy for this purpose. I can do it on the weekend and have coffee all day. It is so much easier on my stomach because it has 60% less acid." -- Pat
"I freeze leftover coffee in ice cube trays. Then I whir a few cubes later in the day in the blender with fat-free half and half and Splenda sugar. Tastes just like a Caribou Coffee frozen coffee drink." -- Kris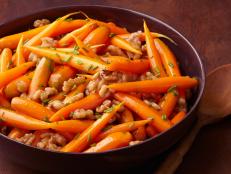 You won't run short on side dishes this year...or next.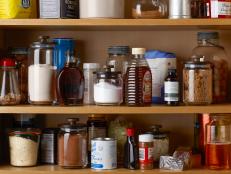 Everything you need to know about flour, sugar, chocolate and other pantry staples.