Weekly Bits: Love Is in the Air
Planning to enjoy Valentine's dinner at home? Make sure to check out our readers' cooking tips for a romantic veggie side dish. Plus, treat your heart -- and your tastebuds -- with creamy, buttery avocado.
"Try drizzling asparagus with extra virgin olive oil and a pinch of course sea salt, then either pan fry or broil until desired tenderness is achieved." --Gina
"Asparagus is also great sauteed with mushrooms or sliced almonds." --Kay
"As a substitute for mayo on sandwiches. That way I can still use them when they start to turn brown." --Sonya, via Facebook
"Cut up with red onion, Roma tomato and feta cheese with an Italian vinaigrette drizzle. They're also wonderful sliced onto BLTs!" --Brian, via Facebook
"I love avocado on toast with a sprinkle of garlic salt!" --Tracey, via Facebook
TELL US: Have a food tip or creative cooking idea? Share it on the blog, Twitter or our Facebook page.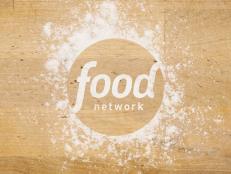 This week, we told you about some of our go-to healthy foods -- cottage cheese, leftover rice and our top picks for jarred pasta sauces. You came back with even more ways to love them. Here are some of our favorite ideas.