Recovery Foods: What to Eat After a Workout
Eating after exercise is a MUST for healthy muscles. Recover and refuel with regenerating foods like chicken, Greek yogurt or chocolate milk.
Eating after exercise is a MUST for healthy muscles. Recover and refuel with these regenerating foods.
The body craves both carbs and protein after exercise. Carbohydrates are required to replenish energy stores, while protein repairs tired muscle fibers.
To optimize results, you want to take in carbohydrate and protein in about a 3 to 1 ratio, that's 3 grams of carbs for every one gram of protein. Depending on when you exercise, recovery food can be a snack or a meal; either way, look to these 5 recovery foods.
Lean protein like chicken is packed with muscle building amino acids. Three ounces of cooked chicken breast has about 24 grams of protein. Add to pasta or enjoy in a sandwich or wrap; add a piece of fruit or a low fat yogurt to up the carbs and complete the meal.
Go Greek for extra protein – 1 cup has 23 grams – that's more than double most regular varieties. Top with fresh or dried fruit and granola.
Occasionally your schedule may not allow for even the simplest meal prep. On those days opt for an energy bar. Look for one that has the proper ratio of carbs to protein like Clif or Luna Bars.
You'll find 7 grams of protein in a serving (2 tablespoons) of peanut butter. Spread on an apple, whole grain bread with jam or blend into smoothie for some super delicious (and budget-friendly) recovery fuel.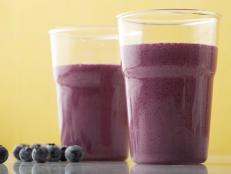 Maximize your workout results with tips for what, when and how to eat from a sports nutritionist.