EWG Update: The Dirty Dozen and Clean Fifteen
The Environmental Working Group has updated its list of which fruits and veggies you should buy organic; here's a review.
The top 12 most contaminated had remained relatively consistent other than a few items shifting positions. But in 2012 a "PLUS" category was added to the original dozen. Conventionally-grown green beans, kale and collard greens have been given special consideration because of an especially dangerous toxin they are treated with. Organophosphate insecticides are toxic to the neurological system and are found in even higher amounts on bell peppers and nectarines (numbers 3 and 6 on the Dirty Dozen list).
Not many changes to the Clean Fifteen - onions, sweet corn and pineapple round out the top 3 least contaminated fruits and vegetables.
This year, the EWG reports included information on pesticides in baby food and drinking water. Samples of green bean, pear and sweet potato baby food were tested. Sweet potatoes were the only variety that turned up clean! Drinking water testing wasn't much better -- the majority of drinking samples came back contaminated with various toxic pesticides and herbicides.
Tell Us: Will you use the EWG list when you shop for produce?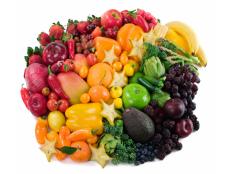 Organic produce is all the rage these days, but do you need to buy EVERYTHING organic to avoid ingestion of potentially harmful pesticides and herbicides? Certain fruits and vegetables are grown using more virulent pesticides because of how and where they're grown and the types of insects that damage them. The Environmental Working Group (EWG) has conducted extensive research on popular fruits and vegetables to identify which are the most contaminated.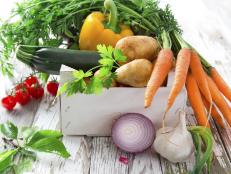 Given the premium often charged for organic fruits and vegetables, many shoppers have asked themselves if that pricier bunch of kale or pint of tomatoes is really worth it.