Product Review: Omega "Vert" Juicer
Looking to upgrade your juicer or start making fresh fruit and vegetable juice at home? Find out if the Omega Vert 350 is for you.
I'm a juicer from way back. My first juicer was a Jack LaLanne Power Juicer that I bought at the mall for about $60 because I saw an infomercial featuring the 80-something-year-old gent clad in a velour fitness suit who had managed to age in reverse by juicing fresh fruits and vegetables daily. The Power Juicer worked fine and lasted a couple of years, but I've tried many others since that one fizzled out. I'm not looking to age back to my teens or convert to a raw diet; I make fresh juice several times per week to get an extra dose of vegetables, and because I like fresh juice. If I start my morning with spinach-apple-kale-lemon-beet juice, I feel like a champ. And if I get home after a busy day and realize that I didn't eat any greens, in ten minutes I can clean out the veggie drawer and set myself straight.
Omega juicers are definitely the gold standard of juicers, what KitchenAid is to mixers. I was pretty excited for the opportunity to try the new Omega Vert 350 juicer. The other juicers I've used were centrifugal juicers which grind up vegetables and send them through a chute at high speed, separating the juice from the pulp. The Omega Vert is a masticating juicer, which "chews" up the vegetables slowly, releasing the juice; this works especially well for greens which are usually shot right through a centrifugal juicer.
The Vert differs from other masticating juicers because its chute is vertical (hence "vert") instead of horizontal. The design was a bit more sleek than the horizontal version, but beyond aesthetics, the fruits and vegetables seemed to move through the chute faster. The juicer comes with two different juicing screens, fine and coarse, so you can control pulp; I preferred the fine screen. The Vert is very easy to clean; it comes with a little brush and the parts are easy to take apart and re-assemble. Most of the parts must be washed by hand and aren't dishwasher safe, but that's pretty standard with juicers.
I was curious as to how the Vert would compare to other juicers, so I cut up equal amounts of fruits and vegetables and did a side-by-side test of the Vert, a horizontally-designed masticating juicer and a centrifugal juicer. The first and perhaps most important difference was in the mouth of the juicer. The horizontal masticating juicer had a very small mouth, requiring a lot of prep work to chop the vegetables into very small slices; the Vert had a large mouth so I had to just cut most items in half. The other nice feature was that the produce was sucked down the tube quickly; with the other juicers, you have to give the vegetables a shove. The noise-level was also noticeable: the Vert was much quieter than the other two.
I was concerned with how much juice the Vert would produce, so I compared the glasses before I sipped. All three juicers produced about the same amount of juice, but the juice from the centrifugal juicer had a thick layer of froth on top. I'm not a fan of spinach froth, so the lack of froth in the Vert juice was a plus for me.
The downsides: the biggest factor here is the price; the Vert 350 retails for $379 -- more of an investment than an impulse buy. If you're a serious juicer and are looking to upgrade, this is the Rolls Royce of juicers -- you won't be disappointed. If you're hooked on fresh fruit and vegetable juice and end up buying a few green juices per week, consider how those $8 juices add up; in 6 month's time, you'd save the cost of the juicer if you made your own juice at home. But if you're just dipping your toe into the world of fresh juice, choose a model that fits your budget until you're sure just how much you'd use a new appliance.
TELL US: Do you make your own juice at home?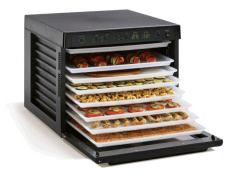 There are tactics for food preservation beyond canning and pickling. With garden season approaching, I was excited to try out this nifty appliance.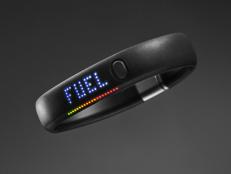 Tracking physical activity can help keep you motivated, but most calorie-counting knickknacks are famously inaccurate. Can Nike's newest gadget get it right?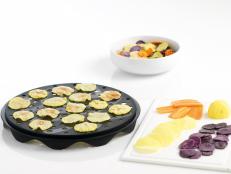 Potato chips from the microwave? We were pleasantly surprised when we gave this gadget a test drive.