Which Fad Diets Are Celebrities On?
Here's a look at four fad diets; you won't believe who's on them!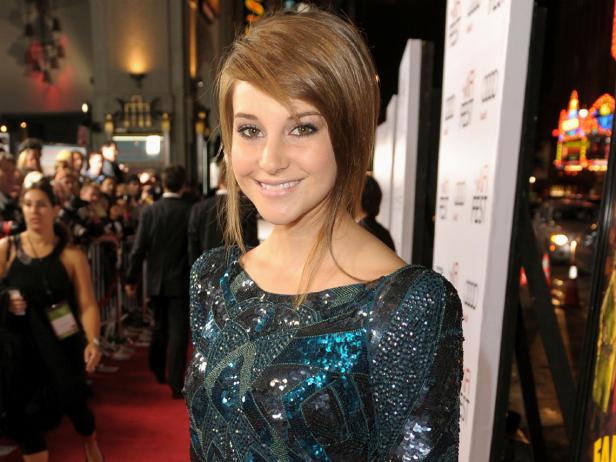 58784503
HOLLYWOOD - OCTOBER 30: Actress Shailene Woodley arrives at the AFI FEST 2009 premiere of 20th Century Fox's "Fantastic Mr. Fox" held at Grauman's Chinese Theatre on October 30, 2009 in Hollywood, California. (Photo by Kevin Winter/Getty Images for AFI) *** Local Caption *** Shailene Woodley
Kevin Winter, 2009 Getty Images
Although many folks want the inside scoop on how celebs stay trim and fit, some stars try the most-bizarre and unhealthy diets. Here's a look at four diets; you won't believe who's on them!
This diet has you eating clay (um, yes, clay!) to help cleanse your insides and help you lose weight. Actors including Shailene Woodley (pictured above) and Zoe Kravitz have supposedly admitted to trying this new fad. The theory behind the diet is that the clay passes through your gut and takes with it toxins. Plus, it supposedly fills you up and helps minimize hunger pangs. In reality, this diet is downright dangerous. Putting nonfood items in your system can actually damage the lining of your intestines. Additionally, clay will grab many things as it moves through the intestines, including important nutrients that are waiting to be absorbed by the body. This is one diet I would run far away from.
Jessica Simpson is rumored to have followed this plan to help her shed 60 pounds after the birth of her second child. The plan is as follows:
Days 1 through 5: 3 smoothies, 2 snacks
Days 6 through 10: 2 smoothies, 2 snacks, 1 meal
Day 11 through 15: 1 smoothie, 2 snacks, 2 meals
The smoothies are made from a combo of fruit, nonfat Greek yogurt and milk, and a few nuts, and they run about 300 calories. Snacks can be cut vegetables and a handful of almonds or whole-grain crackers with 1 tablespoon of peanut butter. In reality, the daily calories are slightly low for this to be a safe plan, and there's not enough protein or whole grains on the plan.
Beyoncé recently teased fans on a big announcement, then she appeared on Good Morning America and disappointed fans by announcing how she got her flawless body. Beyoncé is known to be a big advocate of the vegan meal-delivery service 22 Days Nutrition, which she followed in conjunction with a 22-day vegan challenge. Following a vegan diet, however, takes proper planning to ensure you take in all of your food groups and important nutrients. So unless you have specialized needs, there's no need to completely cut out animal foods like meat and dairy.
Joe Scarnici, 2010 Getty Images
The Apple Cider Vinegar Diet
Many celebs, including Megan Fox and Heidi Klum, have touted the benefits of vinegar to help cleanse your insides and lose weight. The theory here is that apple cider vinegar helps make the digestive tract more alkaline, which helps decrease the toxins stored in your body. Additionally, claims have been made that apple cider vinegar helps activate the liver to rid your body of extra fat and protein. Unfortunately, none of these claims are scientifically verified. Further, the primary purpose of your liver is to cleanse your body, and it doesn't need the help of vinegar or anything else to do its job.