10 Foods That Are Healthier Than You Think
Deciphering which foods are healthy can be tough. Some foods that are marketed as "healthy" are anything but. Other foods might not have a fancy label or have a bad reputation (dark meat, anyone?) and you're passing them up. Here are 10 foods you may be avoiding unnecessarily.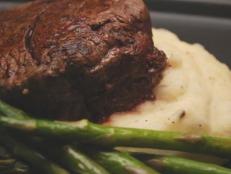 Here is a healthy Valentine's Day dinner for two that features lighter takes on classic dishes -- and some aphrodisiac ingredients!