Ask The Experts: What's Your Top Get-Healthy Tip?
As registered dietitians, there are some tips we give our clients over and over again to help lead them to a healthier lifestyle. We polled nutrition experts around the country and found the top tips they're always telling folks to start and stop doing. This week we're starting with the top dos. Check out what they said and keep count of how many you follow.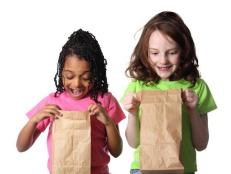 We asked nutrition experts from around the country to give their top back-to-school tip to help easy the stress of this busy time of year.