Food Fight: Regular Soda vs. Diet Soda
Should you go for the sugar-filled soda or the one made with artificial stuff? Find out which is better to sip on when you're in the mood for soda.
Should you go for the sugar-filled soda or the one made with artificial stuff? Find out which is better to sip on when you're in the mood for soda.
It's filled with sugar and a ton of empty calories, but soda can be part of a healthy eating plan if it's consumed rarely and as a special treat. However, studies have found that soda is one of the top sources of sugar in our diets. New York City has even tried to ban the sale of sugary beverages that are larger than 16 fluid ounces to help keep soda portions in check.
In addition to leading to weight gain, studies have found that folks who guzzle large amounts of soda tend to drink less milk and take in fewer nutrients like calcium. Furthermore, drinking large amounts of soda can be detrimental to your bones. Soda contains high amounts of phosphates, which can deplete the body's calcium stores.
Although you may save on calories, diet soda has a whole other set of issues. First, the drink provides zero nutritional value. Food you choose to ingest should add good-for-you vitamins, minerals or phytonutrients. Second, the phosphates found in diet or regular soda can deplete calcium stores (as mentioned above).
Lastly and most controversial are the artificial sweeteners diet soda possesses. Although artificial sweeteners are on the government's Generally Recognized As Safe List (GRAS) there has been much debate as to whether consuming them regularly is good for you. Given that artificial sweeteners can now be found in a wide variety of foods (like yogurt, ice cream, cookies, salad dressings and iced teas other beverages) you may be taking in more than you think.
Some diet sodas also use Stevia, but that's also processed and controversy looms about its long-term safety.
Healthy Eats Winner: Although both beverages have a long list of cons, diet soda wins this fight by the smallest of margins. Drinking large amounts of regular soda has been shown to lead to weight gain and a variety of long health conditions and switching to diet can help cut calories and shed pounds. However, whether you decide to drink diet or regular soda, neither should be consumed in large amounts. The healthiest beverage out there is still or sparkling water, so making water your beverage of choice is the best option.
TELL US: Who gets your vote: regular or diet soda?
Toby Amidor, MS, RD, CDN, is a registered dietitian and consultant who specializes in food safety and culinary nutrition. See Toby's full bio »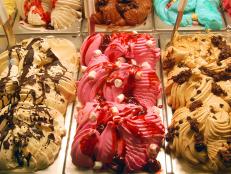 No, gelato and ice cream aren't the same thing. Here are a few key differences.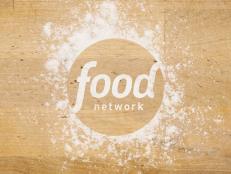 Find 1000s of Food Network's best recipes from top chefs, shows and experts. And watch videos demonstrating recipe prep and cooking techniques.