With boatloads of calories and artery clogging saturated fat, can cream be part of a healthy diet?
With loads of calories and artery-clogging saturated fat, can cream ever really be part of a healthy diet?

Cream 101
Cream is richer than milk, ivory in color and has a velvety texture. It gives a luscious feel to many dishes, including soups and sauces. The most common types you can pick up at your market are heavy cream, light cream and half-and-half.
Heavy cream is the thickest cream of them all and has a minimum of 36% milk fat. Per half cup, it contains about 414 calories and 28 grams saturated fat.
Light cream (aka coffee cream) has about 20% milk fat and is primarily used in coffee, although it can also be used for baking and in soups. It has about 350 calories per cup and 23 grams saturated fat.
Half-and-half is an equal-parts mixture of cream and whole milk. It contains 10.5% to 12% milk fat. Per cup it has 315 calories and 17 grams saturated fat.
There can be a place for every type of cream if used wisely. Although heavy cream is brimming with fat, it's the high amount of fat that allows it to be beaten into whipped cream. Whipping ½ cup of heavy cream will yield 1 cup of whipped cream, since air is incorporated when you whip it. Instead of buying processed whipped toppings, take a whisk and make your own.
If you want that creamy texture in soups and baked goods, half-and-half is a lighter choice that you can incorporate for far fewer calories.
Besides the lighter cream options, all creams made from milk contain nutrients like calcium, riboflavin, vitamin A and phosphorus.
Much of the fat found in cream comes from saturated fat. Numerous studies have linked too much saturated fat with an increased risk of high cholesterol. And if you regularly go overboard with cream, your waistline will pay the price. The key to using cream in any dish is to do so in very modest amounts.
The Bottom Line: Modest portions of a high-fat option like cream can have a place in a healthy eating plan. Fat helps add satisfying flavor and texture to your favorite dishes.
Toby Amidor, MS, RD, CDN, is a registered dietitian and consultant who specializes in food safety and culinary nutrition. See Toby's full bio »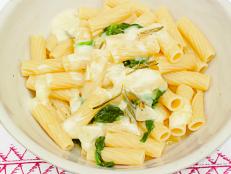 Trying to find healthy and delicious recipes? Food Network makes that easy with their collection of low fat, low calorie and low carb recipes.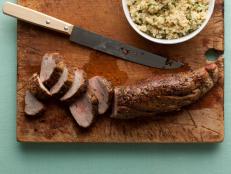 There has been controversy lately about whether pork is healthy or safe to eat. So you can make your own educated decision, we offer the nutrition facts on pork. Is it really the "other white meat"?
Preheat your oven and pull out your favorite banana bread recipe, because this trick means never having to wait for bananas to ripen on the counter again.