What's the Deal with Hemp?
Hemp products are becoming increasingly popular, but what exactly is hemp? To answer a few burning questions…yes, hemp is a species of Cannabis sativa, but no, it's not the same as marijuana.
Hemp products are making more appearances at health-food stores, but what exactly is the story with this plant? To answer just one burning question: Yes, hemp is a species of Cannabis sativa, but no, it's not the same as marijuana.
Hemp is a complete plant protein, which means it contains all nine essential amino acids. It's also brimming with good fats, including the Omega-3 fat called alpha-linolenic acid (ALA), which may help decrease inflammation and control blood pressure. That's in addition to bringing a variety of other nutrients to the table, including fiber, iron, phosphorus, folate and magnesium.
Stroll the aisles of any health-food store, and you're sure to encounter some of these hemp spin-offs.
1. Hemp seeds have a slightly nutty flavor and are packed with protein, Omega-3 fats, and minerals like iron, zinc and magnesium. Sprinkle raw shelled hemp seeds over a salad, cereal, yogurt or soup.
2. A fine addition to morning cereal bowls or smoothies, hemp milk has a creamy texture and is brimming with Omega-3 fats. Many hemp milks are also fortified with riboflavin and vitamins A, D and B12.
3. Hemp oil, good for salad dressings, has a slightly nutty flavor and contains Omega-3 and Omega-6 fats. Like any oil, hemp contain 120 calories per tablespoon.
4. Hemp granola adds delicious crunch to parfaits. As with any granola, it's important to keep portions in check. Three-quarter cup of Nature's Path Hemp Plus Granola contains 260 calories and a respectable 5 grams of fiber.
5. Hemp bread offers a decent way to help meet the daily recommended intake of protein, fiber, vitamins and minerals. Make your favorite sandwich using a couple slices.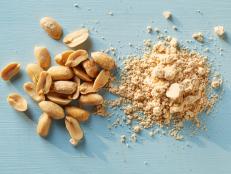 The original version needs no introduction but this not-so-distant relative has been gaining major popularity. Is powdered peanut butter for you?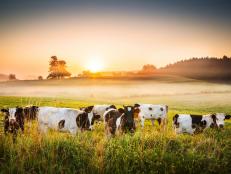 Could this cow milk be a new option for those with lactose intolerance?