15 Fourth of July Potluck Recipes
During the holiday weekend, I'm always invited to a potluck barbeque. But no matter which type of meal part I'm assigned (from appetizer to dessert), the end result is always a no-fail recipe and a string of oooh's and ahhh's by other guests.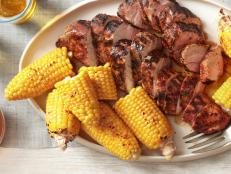 Celebrate the 4th of July with Food Network's menu of all-American eats and drinks, which includes grilled pork, crispy fried chicken and a patriotic cake.