Spotlight Recipe: Carrot Cupcakes with Cream Cheese Frosting
This tricky treat is perfect for any Halloween parties on your schedule this week. A healthier take on classic carrot cake, the recipe may call for some lighter ingredients -- apple sauce and low-fat cream cheese -- but the flavor is rich and delicious. Add on a piece of candy corn or some orange sprinkles for festive flare.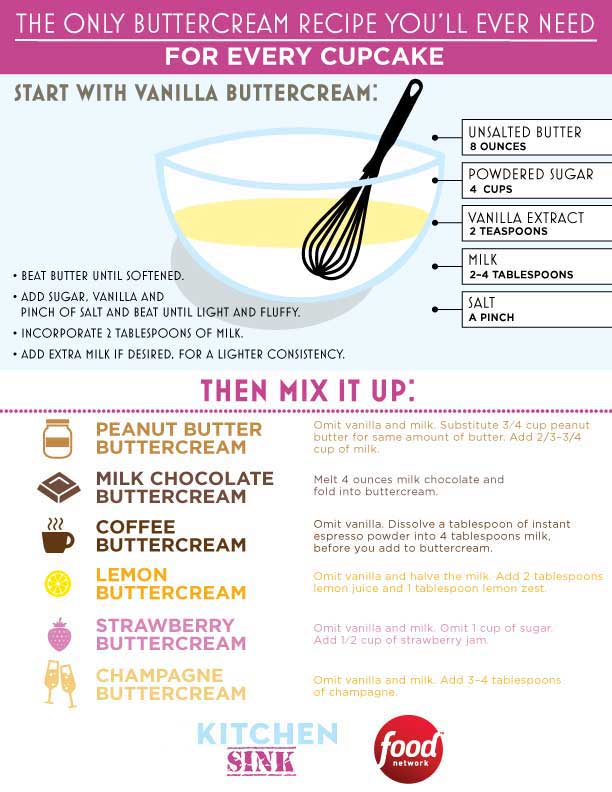 Dress up a base of creamy vanilla buttercream with bold mix-ins.