Spotlight Recipe: Mixed Greens with Mandarin Oranges and Walnuts
When I get home from work late, I often don't have the energy to cook up a full meal. For nights like that, this salad is perfect. Gorgonzola is my absolute favorite cheese. Pair it with nuts and I'm in heaven. This salad matches the crumbled cheese with walnuts, which adds more protein and loads of omega-3 fats (walnuts have some of the highest amounts found in nuts). By the way, it's also National Walnut Month -- what better way to celebrate?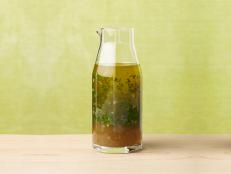 Give weeknight salads a makeover with dozens of new dressings from Food Network Magazine.
Create your own version of the classic Italian summer side: panzanella.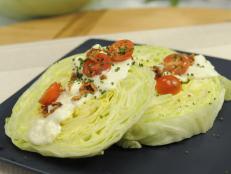 While meat may be the star of a steakhouse-style meal, a few things will surely round it out: a crisp martini, a cool salad and hearty potato side dishes.