Move over tortilla chips, chili-spiked kale chips are the perfect snack, appetizer or crispy side dish.
Forget chips and salsa! This recipe is perfect for any fiesta or afternoon snack and it's far more nutritious than your average bag of potato or tortilla chips. I added a touch of heat to these kale chips with a dash of chili powder and used sesame oil instead of olive oil for a savory taste you'll love all spring.
1 bunch fresh kale, cut into 1 inch pieces
1/2 teaspoon chili powder
1/4 teaspoon freshly ground black pepper
Combine all ingredients in a large mixing bowl. Transfer to a baking sheet; lay kale flat on a baking sheet for 15-20 minutes, turning the leaves halfway through.
Remove from oven; set aside to cool for 5 minutes before serving.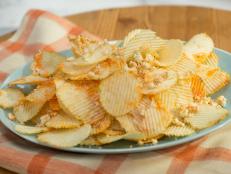 Learn three new ways to transform everyday snack items into all-new munchies.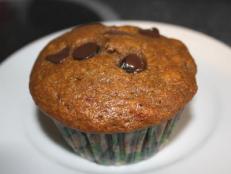 These healthy banana chocolate chip muffins work for breakfast, brunch or dessert. They're easy to make and a healthy way to get your chocolate fix.