The Healthiest Options at Frozen Yogurt Chains
While cold and creamy soft serve yogurt is a delicious concoction, it's not automatically health food. We've rounded up the healthiest options at popular chains.
It seems like fro-yo joints are popping up on every corner – there are 3 in my neighborhood! While cold and creamy soft-serve yogurt is a delicious concoction, it's not automatically health food. Wherever you happen to order up frozen yogurt, keep the portions modest (order the smallest size) and the toppings minimal. We scanned popular menus for the healthiest offerings. Here are our top picks for sensible, yet tasty treats.
Choose protein-packed Greek Honey Vanilla or 90-calorie Classic Tart topped with bananas, cherries or chocolate sprinkles.
Fun and lower calorie options include Green Tea, Coconut or Watermelon. Top a small portion off with toasted almonds, dark chocolate crisps or kiwi.
Select (a small-sized) peanut butter-- it's made with natural peanut butter and has 25% less sugar than their vanilla yogurt. Skip the toppings -- leave this one straight up for 180 calories per serving.
Try the Euro Tart, Pina Colada Tart or Grapefruit Tart for the least amount of sugar. If you crave toppings, go for mango, lychee or even a sprinkle of animal crackers.
At this joint, go for Green Apple Tart with a sprinkle of organic pumpkin seed granola, or Kona Coffee Blend with graham crackers – big flavor for a reasonable amount of calories.
A ½ cup of nonfat Irish Mint for 100 calories leaves room for a spoonful of dark chocolate chips. Low fat Cookies & Cream for 169 calories per ½ cup can be enjoyed all by itself.
Tell Us: Where do you get your fro-yo fix?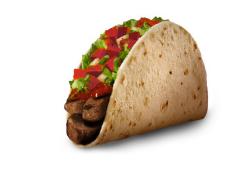 If you think indulging in Mexican fare will sabotage your healthy eating plan, think again! There are plenty of options to choose from.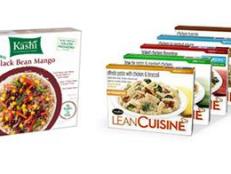 Whipping up an effortless dinner in minutes is tempting, but that often means relying on frozen pre-packaged meals. Are there healthy options?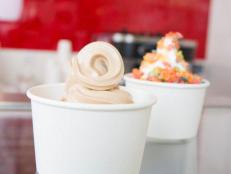 Making healthy choices isn't always easy. In this new series we're diving into some seemingly better-for-you foods to explore – is it really healthy? To fire things up for the summer - is cool and creamy frozen yogurt a healthy pick?