Think beyond the chip and expand your guacamole repertoire.
Guacamole has been a beloved dip since the days of the Aztecs. Referred to as ahuca-mulli, which translates roughly to avocado sauce or avocado mixture, the basic ingredients were the same then as they are today: creamy ripe avocados, salt and tomatoes.

Today, guacamole is widely eaten in the United States, especially on Super Bowl Sunday and Cinco de Mayo. Though guacamole is delicious with its classic companion, tortilla chips, many avocado enthusiasts are thinking outside the bowl for new, innovative serving methods. Expand your guacamole repertoire with one of these trendy new ideas.

Serve a Guacamole Bar

Guacamole tastes best when it's been freshly made. That's why many Mexican restaurants prepare tableside guacamole using a molcajete, a Mexican mortar and pestle made of porous basalt. The server muddles cilantro, onion and jalapeño into a paste, then mashes sliced avocado to a chunky consistency. Then, the guacamole gets a dose of tomatoes, and a few more onions and jalapenos.

Want to recreate this experience at home? Create a guacamole bar at your next gathering. It's a great way to get party guests involved in the cooking process!

To create a guacamole bar, you'll need to prep on the ingredients found in classic guacamole:
Place a bowl of whole avocados on the table – pre-cut avocados will turn an unpleasant brown shade.

Squeeze lemon and lime juice into bottles so guests can season to taste

Chop cilantro, onions, tomatoes and jalapeños and place in separate bowls.

Don't forget to put out the salt!

For an authentic guacamole-making experience, purchase your own molcajete online or in a Mexican grocery store. If you don't have a molacajete, forks and bowls will work, too.
Once you've prepared the ingredients, decorate the table and create an instruction card so your guests will know how to make the perfect guacamole. Just before the party, put out bowls of fresh tortilla chips.

Guacamole as a Condiment

We all know guacamole is delicious on tortilla chips, but why stop there? Guacamole is gaining popularity as a burger topping. Carl's Jr. serves a single or double Guacamole Burger, which is loaded with bacon, pepper Jack cheese and, of course, guacamole. And Bobby Flay's new restaurant concept, Bobby's Burger Palace, features an L.A. Burger that's topped with watercress, cheddar cheese and avocado relish.

Guacamole is also a popular topping for many other things – hot dogs, cheeseburgers, tortas and turkey sandwiches. Make an extra bowl at your football party gathering to dollop on top of burgers and watch it disappear.

If you aren't interested in topping your sandwiches with straight guacamole, try another new trend: guacamayo. Like the name implies, the creamy sandwich topping is half mayonnaise, half guacamole. The rich creaminess of the avocado adds a mild flavor to rich mayonnaise that's perfect on almost any sandwich.

Guacamole Mix-Ins

Simple, traditional guacamole is delicious, but why not try a new twist on the classic? For a delicious variation, mix equal parts of your favorite guacamole and green or red salsa. Give your guacamole multi-cultural flair by incorporating Italian, Japanese, Greek or Indian ingredients.

Or, add some excitement to your buffet table with one of these non-traditional mix-ins:
Grilled onions
Ground pumpkin seeds
Mango
Pineapple
Pomegranate
Roasted corn
Roasted garlic

Tomatillos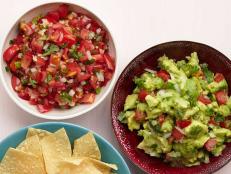 Find dozens of new ways to make your favorite Mexican dips.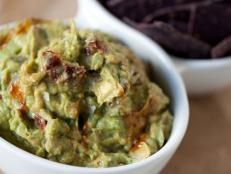 If you're set to make the ultimate guacamole this upcoming weekend, keep these five rules, or guidelines, in mind.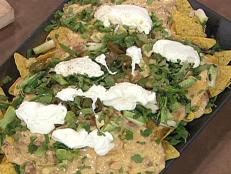 Celebrate the big football game with big food