Stars-and-Stripes Goodies for Your Fourth of July Bash
Celebrate America in style this Fourth of July with loads of stars and stripes. Here's what we've rounded up in classic red, white and blue.
This article contains affiliate links, from which Food Network may earn a commission. The presence of these links does not imply an endorsement of any product or service. Price and stock may change after publication date.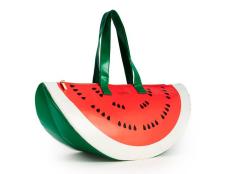 If your love of watermelon ramps up when the temperatures rise, deck out everything from your house to your person with these sweet pink-and-green finds.