Cook Time Cheat Sheet for the Instant Pot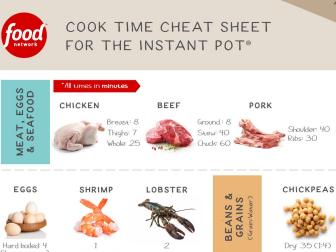 We've tested all your favorite foods in the Instant Pot®. Keep Food Network Kitchen's pressure-cooking timetable on hand for quick reference.
Printable Cheat Sheet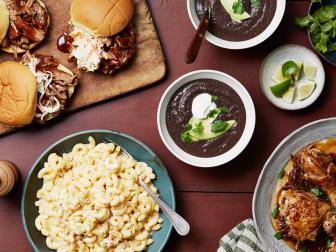 Browse 40+ mouthwatering recipes that were made for this time-saving multicooker.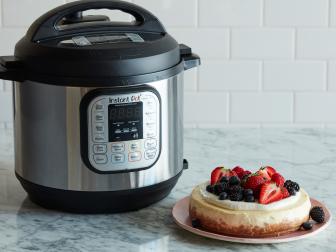 Not sure where to start with the appliance that does it all? Here's your essential introduction.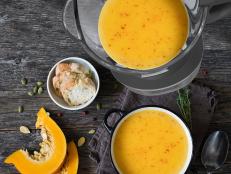 We have to say, this appliance seriously surprised us.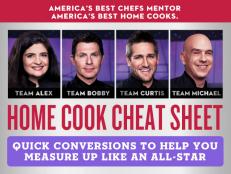 Get this handy home cook's cheat sheet conversion guide so you can cook like one of the competitors on All-Star Academy.