A graduate of the French Culinary Institute, Antonia has competed in front of and behind the camera on several reality food competitions, but she's currently the executive chef at Los Angeles' Black Market Liquor Bar. She's a single mother and the author of a cookbook, The Busy Mom's Cookbook: 100 Recipes for Quick, Delicious, Home-Cooked Meals.
Check out Alton's After-Show to get Antonia's insider take on Cutthroat Kitchen sabotages.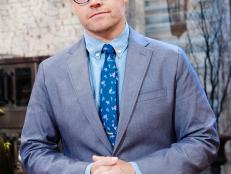 Most recognizable as the winner of Bravo's Top Chef All-Stars, Richard Blais has played an influential role in hospitality for the last 15 years. He began his career, as so many young aspiring chefs do, as the "poissonnier" at McDonald's. It was here that he first dabbled in deconstruction in cuisine, serving Filet-O-Fish sandwiches sans top bun. His developing passion for food and the service industry led Richard to The Culinary Institute of America in Hyde Park, N.Y. As an ambitious student, he spent time between semesters studying at the French Laundry in Yountville, Calif., under renowned Chef Thomas Keller and alongside then-rising stars Grant Achatz and Eric Ziebold. Upon graduating from the CIA in 1998, Richard ventured to New York for the opportunity to work with Chef Daniel Boulud at his famous flagship, Restaurant Daniel. Richard then followed his professional compass to Roses, Spain, where he completed a brief stage at El Bulli with culinary wizard Ferran Adrià. In 2000 Richard relocated to Atlanta to oversee a local seafood concept. His wildly creative approach to cooking and cuisine led to the establishment of Trail Blais, a forward-thinking culinary company that has consulted on, designed and operated some of Atlanta's most-popular eateries, including multiple outposts of Flip Burger Boutique and HD-1. He recently launched The Spence, a restaurant concept in midtown Atlanta, and opened Juniper & Ivy, in San Diego, where he offers a refined approach to American cuisine and showcases the seasonal and local ingredients of California. In Richard's debut cookbook, Try This at Home: Recipes from My Head to Your Plate, he reveals a simplified approach to adventurous cooking by sharing new flavor combinations and textures to reinvent home cooks' classic dishes. Each of the 125 recipes is straightforward enough to make at home, but for those who want to try using liquid nitrogen or a sous-vide machine, Richard offers fun variations on his recipes that add another level of excitement in the kitchen. Try This at Home was nominated for a James Beard Foundation Award in 2014 in the Cookbook: General Cooking category. In December 2013 Richard appeared as the host of a brand-new television program entitled Cook Your Ass Off. The show, which aired on the HLN network, is a transformational culinary contest that focuses on the health struggles of everyday people. Talented chef contestants are pitted against each other in a three-round competition to transform daily indulgences into healthy and delicious meals. Richard has also appeared on the Today Show, Good Morning America, Live! with Kelly and Michael, and Late Night with Jimmy Fallon, as well as in numerous publications, including The New York Times, InStyle and Food & Wine magazine.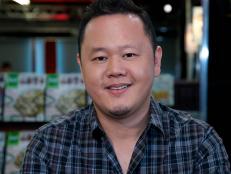 Jet Tila specializes in Thai and Chinese cooking in the restaurant industry and serves as a Cutthroat Kitchen judge. Find out more on Food Network.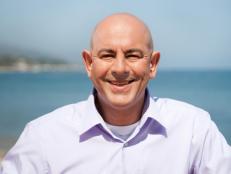 No stranger to Food Network, Simon is a regular judge on Cutthroat Kitchen, Iron Chef America and The Next Iron Chef. Find out more on Food Network.