Patricia Heaton stars in ABC's critically acclaimed comedy The Middle, as Frankie, a supermom who is trying to find balance between her family and career in the Midwest. Patricia is, perhaps, best known for her role as Debra Barone on the classic series Everybody Loves Raymond. She won two Emmy Awards for the role and was nominated seven times. In addition to her Emmy wins, Patricia is the recipient of the Best Comedy Actress award from Viewers for Quality Television, a SAG Award and three SAG nominations in the Best Actress category for her role on Everybody Loves Raymond. Patricia will add another title, executive producer, to her impressive collection when Patricia Heaton Parties premieres this fall. She is a mother to four sons and lives in Los Angeles with her husband.
Catch Patricia Heaton on Patricia Heaton Parties.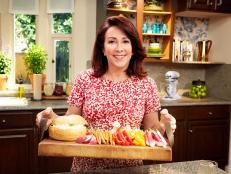 Get the latest details on Patricia Heaton Parties, a brand-new series with Patricia Heaton, premiering Saturday, Oct. 24 at 12|11c.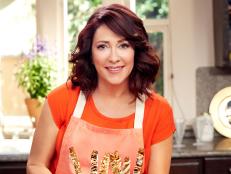 The TV sitcom mom you know and love, previews her brand-new Food Network show, Patricia Heaton Parties.