All the President's Meals
The Obamas share a favorite family meal and a new dish from the White House garden.
There's a lot to love about living in the White House: the movie theater, the two-minute commute, the steady stream of high-powered guests. But one of the Obama family's favorite things about the new place is how often they get to eat meals there together. While they brought some staple recipes from Chicago, they're also mixing up their regular dinner rotation by experimenting with produce from the White House Kitchen Garden. For the one-year anniversary of their big move, the President and First Lady passed along two recipes: an old favorite, from the girls' godmother and family friend "Mama Kaye" Wilson, and a new one, inspired by the winter greens grown on the South Lawn.

Recipes:

More winter garden recipes from White House Chef Comerford: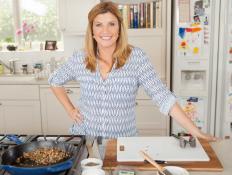 Get the first look at stand-up comedian Daphne Brogdon's all-new series, Daphne Dishes.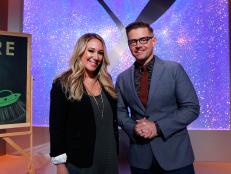 This weekend, don't miss meal makeovers on The Kitchen, and guest judges Richard Blais and Haylie Duff on All-Star Academy.