Q: What is smoked paprika and where can I get it? I have checked all the stores in my area, and cannot find it. Doris Court, Tucson, AZ

A: Smoked paprika is a Spanish specialty, made by slowly smoking pimentón (a type of pepper from La Vera, in southwestern Spain) over oak. It's got a round, smoky, woodsy, spicy flavor that's completely different from everyday paprika. It comes in three types, each made from a different variety of pimenton: sweet (dulce), bittersweet (agridulce), and hot (picante). Look for it online if you can't find it in the store; there are a number of mail-order sources that should be able to send it to you.

— Food Network Kitchens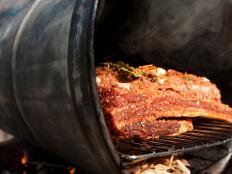 Get hearty, smoky flavor in your own backyard.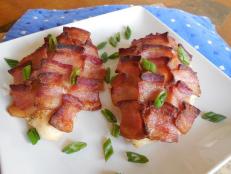 A little bit of bacon goes a long way in adding flavor and moisture to ordinary, lean chicken breasts.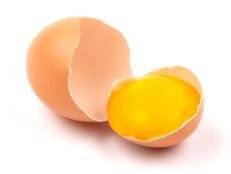 By now you've probably heard the rumor that eating egg yolks is as bad for your heart as smoking. We just had to weigh in on this!