Sweet scones from a California reader came out on top in our coconut-themed contest.
We hadn't really thought of coconut as a breakfast treat until we started reading the entries in our August/September 2009 coconut recipe contest.

We received tempting recipes for coconut pancakes, French toast, granola, muffins, coffee cake and, the ultimate champion, coconut scones, submitted by Stacy Rae Garwood of Temecula, CA. Stacy's triple dose of the secret ingredient—coconut milk, coconut extract and shredded coconut—separated her from the pack. And she won us over with her glaze, which is just sweet enough that you don't need jam. A true scone lover, Stacy keeps a running list of possible flavors on her computer to test on friends and family, like chocolate chip–orange. "I've never actually made a plain scone," she says.


Get the winning recipe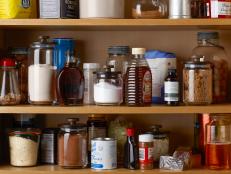 Everything you need to know about flour, sugar, chocolate and other pantry staples.