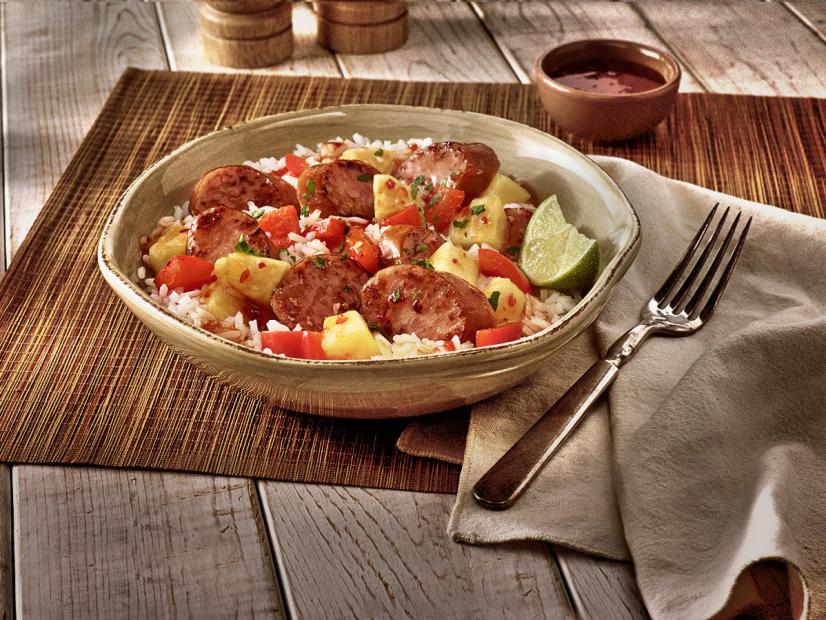 1. COOK and stir sausage and bell peppers over medium-high heat for 5 minutes or until sausage is lightly browned and peppers are tender.
2. ADD chili garlic sauce and pineapple; cook and stir for 5 minutes.
3. SERVE over cooked rice.
For added fresh flavor, stir in chopped fresh cilantro and a squeeze of lime. *Jarred Sweet Chili Garlic sauce can be found in the Asian foods section of the grocery store.