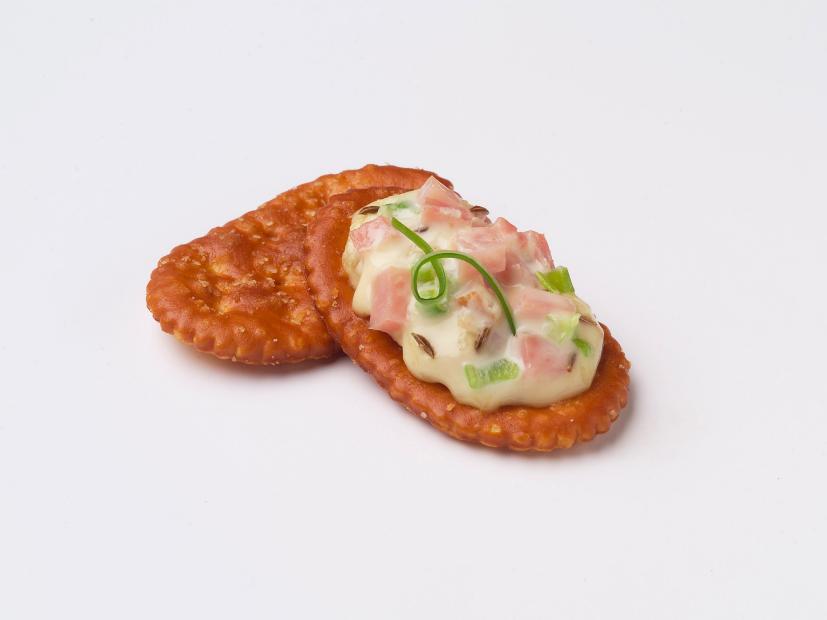 In medium bowl stir together cheese, ham, green onions and flour. Add mayonnaise, mustard and caraway seeds. Mix until combined. Spread in 9-inch pie plate.
Bake, uncovered, at 350 degrees F about 25 minutes or until heated through and bubbly around edges.
Serve warm with Keebler® Town House Flipsides® Original Crackers.
- or - .