About the Show: The Great Food Truck Race Season 2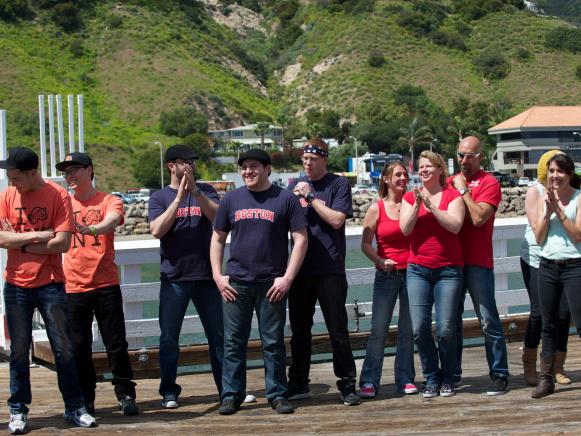 Welcoming to Malibu Day 1: Tyler Florence -host welcoming The Great Food Trucks Race teams to Malibu, California. Team Cafe Con Leche, Team Devilicious, Team Hodge Podge, Team Korilla BBQ, Team Lime, Team Roxy's, Team Sky's Tacos, Team Seabirds. As seen on Food Network, Great Food Truck Race Season 2
Jeremiah Alley, ¬ 2011, Television Food Network, G.P., ¬ 2011, Television Food Network, G.P.
Welcoming to Malibu Day 1: Tyler Florence -host welcoming The Great Food Trucks Race teams to Malibu, California. Team Cafe Con Leche, Team Devilicious, Team Hodge Podge, Team Korilla BBQ, Team Lime, Team Roxy's, Team Sky's Tacos, Team Seabirds. As seen on Food Network, Great Food Truck Race Season 2
Hosted by Tyler Florence, The Great Food Truck Race returns for Season 2 and features eight gourmet food trucks as they embark on an epic coast-to-coast culinary road trip to convince Americans to step outside their culinary comfort zones and try something new.

From out-of-the-box sandwiches, burgers, and tacos to unique takes on Vietnamese, French, and Cuban cuisines, the trucks compete in weekly challenges to see who can sell the most food and race to the next episode while the losing team drives home. The last truck standing wins $100,000.