Acorns are the fruit of the oak tree. Some varieties are edible and, like chestnuts, may be eaten raw, roasted or baked. They may also be ground and used as a coffee substitute.

From The Food Lover's Companion, Fourth edition by Sharon Tyler Herbst and Ron Herbst. Copyright © 2007, 2001, 1995, 1990 by Barron's Educational Series, Inc.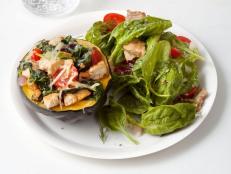 Get the recipe for Food Network Magazine's Tofu-Stuffed Acorn Squash, a quick, family-friendly dinner for Meatless Monday.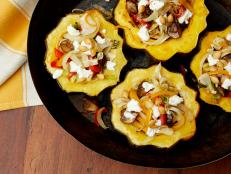 Get the recipe for Guy's easy yet impressive seasonal squash.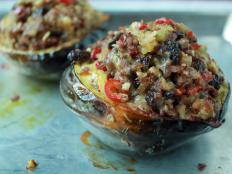 Clean out your fridge by cooking up a batch of Sunny's Italian Sausage-Stuffed Acorn Squash. You'll save that last celery rib from the compost and have a warming meal.